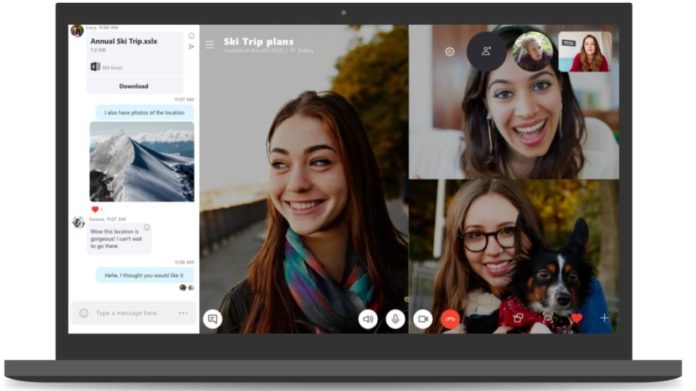 Microsoft is all set to end support for the old Skype app that is being used by millions of customers on November 1. Microsoft has already confirmed that the new modern Skype will be getting better with updates and the company recently added support for Split View that many power users enjoyed on Skype Classic.
Today, Microsoft announced the new Skype web preview update and we noticed that the company quietly announced support for System Tray on October 20. Microsoft says Skype for Windows 10 will be getting support for system tray soon. That means there will be a Skype icon in the system tray for additional features.
In a forum post, Microsoft revealed that they are bringing Skype for Windows 10 to the system tray but the feature is not yet ready for testing. According to Microsoft's post, Skype will be displayed in the system tray as an icon whenever it is running.

The system tray will show sign-in and sign-out state, a badge for any unread messages, an option to access the Skype settings directly from the system tray's right-click action.
"We're working to bring Skype for Windows 10 to the system tray," Microsoft explains. "We hope you are just as excited about this feature as we are! We will let you know as soon as it's released."