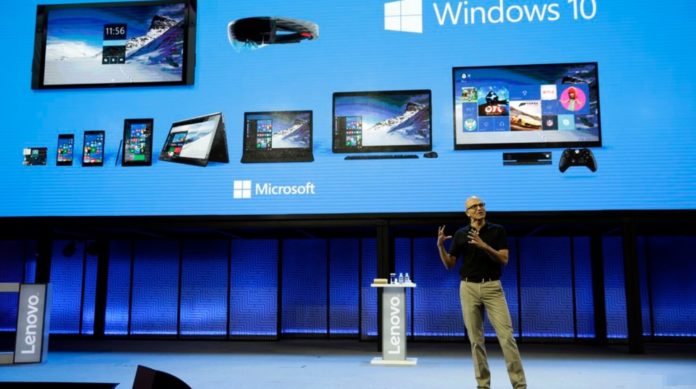 Windows 10 Build 18267 is rolling out to the Windows Insiders subscribed to the Fast Ring. The latest Windows 10 19H1 (Spring 2019) preview update comes with a new change that would make your computer even more useful.
According to the changelog, Microsoft is updating the built-in Search Indexer in Windows 10 to improve the search experience in the operating system. The build suggests that the search feature in Windows 10 will be getting an overhaul with Spring 2019 update.
Windows 10 Build 18267 has updated the search tool and the company has added a new feature called "Enhanced Search" to help users find the files and folders instantly. Windows would manually index the files and folders of the PC and you will notice faster outputs for the search queries.
"To improve our search indexing, we created a new feature that enables Windows to search all your folders and drives, instead of limiting search to your documents, pictures, videos, and desktop by default," Microsoft explains.
You would need to open the Settings app, navigate to Cortana > Searching and enable the enhanced mode.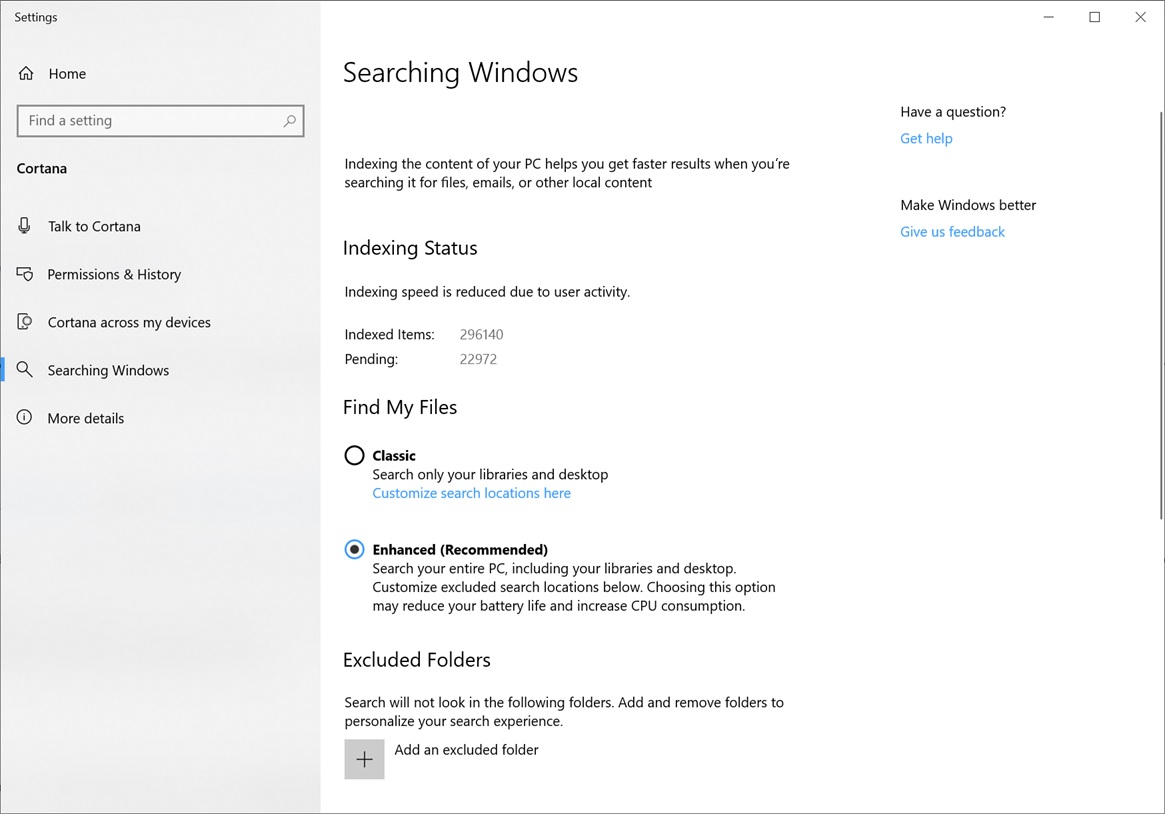 After the user enables the enhanced search mode, Windows 10 will index more than just files placed in your libraries. That means the system would index all files and folders to create a map of the data.
The indexing process could take 5 minutes or longer as it entirely depends on the number of files you have on your local drives. You can, however, exclude the paths or location from the indexing to speed up the process.
It's a pretty neat feature and it works as expected. In Windows 10 Spring 2019 update, you will notice that the system will display search results more accurately and instantly.
It's important to note that this is an early implementation of the search feature and it may change before it's officially included in Windows 10's Spring 2019 update. Enhanced Search mode is likely to get better before it's released to the public.
Windows 10 19H1 is arriving next year
According to Microsoft's typical release schedule, Windows 10 19H1 update is arriving in the Spring of 2019. The next Windows 10 update is still in the early stage of development but the update would introduce the highly-anticipated Sets interface, new Search improvements and more.