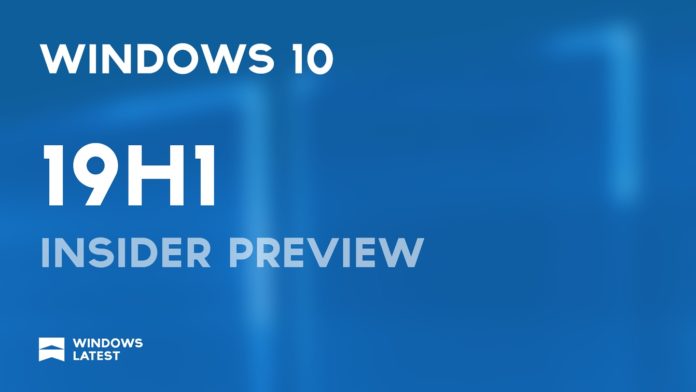 Windows 10 Build 18267 is up for download and it comes with several improvements. The latest preview build 18267 is part of the next major Spring 2019 update and it is rolling out to the Insiders in the Fast and Skip Ahead Rings.
What's new in Windows 10 Build 18267
Windows 10 Build 18267 comes with Input improvements, Accessibility improvements, Enhanced Mode for Search Indexer, and a bunch of fixes.
Enhanced Mode for Search Indexer
Latest Windows 10's Spring 2019 preview update comes with an enhanced mode for Search Indexer. According to Microsoft, the company has designed a new feature that would help the system search folders and drivers.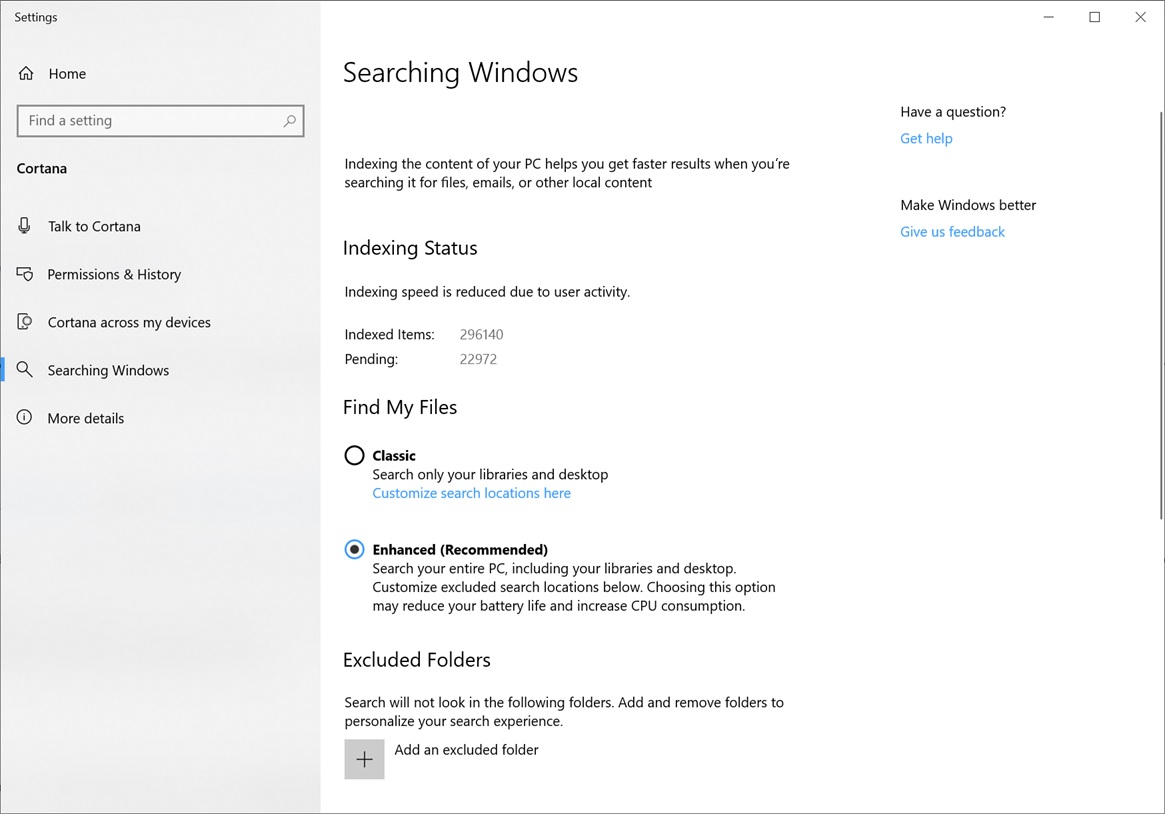 The search feature is not a new thing but in Windows 10 19H1, you would be able to search all your folders and drivers. The searches are no longer limited to documents, videos, desktop, and pictures.
Here's how you can set up and use enhanced search mode in Windows 10
Search for Windows search settings.
In the settings page, under "Find My Files" option, select Enhanced to enable the feature.
The system may take up to 15 minutes or longer to index the files. The wait would be longer if you have lots of files.
Indexing is a resource-intensive process where the system would find and index all the files for a future search. That means you would be able to find all your files or folders instantly after the indexing process is complete.
Input Improvements
This update comes with some improvements for the Input method. You will have the best possible typing experience if you use the Vietnamese language.
To enable the keyboard you need to go to Select Start > Settings > Time & Language > Language from the navigation menu.
Select the + icon labelled [Add a preferred language] (or skip to step 4 if Vietnamese was already added)
Type "Vietnamese" in the search box and select Vietnamese. Click Next button and install Vietnamese on your device, which will return you to the Language page.
Click Vietnamese, and then click Option button. Which will navigate you to Language options: Vietnamese.
Microsoft has added new symbols and special characters for users on the touch keyboard. You need to tap the new 'Ω ' key and to see a number of tabs with lists of symbols.
Accessibility Improvements
Microsoft has made some improvements to the Narrator and it now works with Google Chrome.
Baum displays can now use B9 and B10 interchangeably.
The UI Automation framework now supports translating IAccessible2 information from Chrome.
Fixes and improvements
Microsoft fixed the issue with the crashing of the Settings when invoking actions on certain places.
An issue resulting in some Insider experiencing green screens with IRQL_NOT_LESS_OR_EQUAL in the previous flight has now been fixed.
The Redmond Giant fixed an issue where the Action Center suddenly appears on the opposite side of the screen before appearing on the correct side.
An issue resulting in the Action Center icon sometimes showing a number of unread notifications, however when you opened Action Center it would be blank has now been fixed.
An issue resulting in Settings crashes on launch for a small number of users has now been fixed in the latest flight.
An issue where Uninstall would be shown as an option when right-clicking apps in Start if the group policy "Prevent users from uninstalling applications from Start" was enabled has now been fixed.
We fixed an issue where if you had an inbox app with a version number longer than 20 characters it wouldn't be returned as a result if you searched for it.
An issue resulting in some users having issues launching inbox apps after updating to the last few flights has been finally fixed by the Windows Team.
Knows issues
Task View fails to show the + button under New Desktop after creating 2 Virtual Desktops.
Some users will notice the update status cycling between Getting Things Ready, Downloading, and Installing with error 0x8024200d. This is caused by a failed express package download.
If you change Task Manager settings, the next time Task Manager is opened it will revert to default.
If you have a have a large number of OTF fonts, or OTF fonts that support the extended East Asian character set, you may experience some unexpectedly missing text across the system. As a temporary workaround, navigating to the Fonts folder (c:\windows\fonts) may resolve it.
The Windows 10 Build 18267 is available for download and you can get it by going to Settings > Windows Update > Check for Update.