Both Microsoft and Qualcomm are working together on Windows 10 ARM project for 2-in-1s or other new form factors. The Always Connected PCs initiative has impressed the consumers with better battery and always-on internet capabilities.
Asus, HP, Lenovo and Samsung have launched Windows 10 on ARM PCs and more OEMs are likely to join the initiative.
Google Chrome is not yet ready for a Windows 10 on ARM PC as the company hasn't recompiled the browser for 64-bit ARM-powered devices. You can use Google Chrome browser on Always Connected ARM PCs but the user is supposed to run the app using the emulator but it results in much slower performance.
In an interview, Miguel Nunes, Qualcomm senior director of product management revealed that Google Chrome ARM port is in the works. That means the browser would be compiled again for this specific version of the processor.
Google might launch the Chrome browser for Windows 10 on ARM PCs as early as next year but the company hasn't confirmed the plans yet. A native ARM port of Chrome would be a big win for Windows 10 on ARM project.
"We're still working with the different OEMs and designs. I expect you'll see it probably around (the) second half of next year. Every OEM will decide whatever their launch timeline is, but we're actively working on it," said Miguel Nunes, Qualcomm senior director of product management.
Windows 10 on ARM could be the next big thing
Qualcomm's partnership with Microsoft for Snapdragon-powered Windows 10 devices is a small step that has the potential to create a massive shift in the market but the two companies are yet to iron out the problems and create a flawless platform.
Qualcomm recently unveiled the Snapdragon 850 which offers a huge performance improvement over the predecessor. Qualcomm is reportedly working on Snapdragon 1000, a new processor that would power the high-end laptops and 2-in-1s.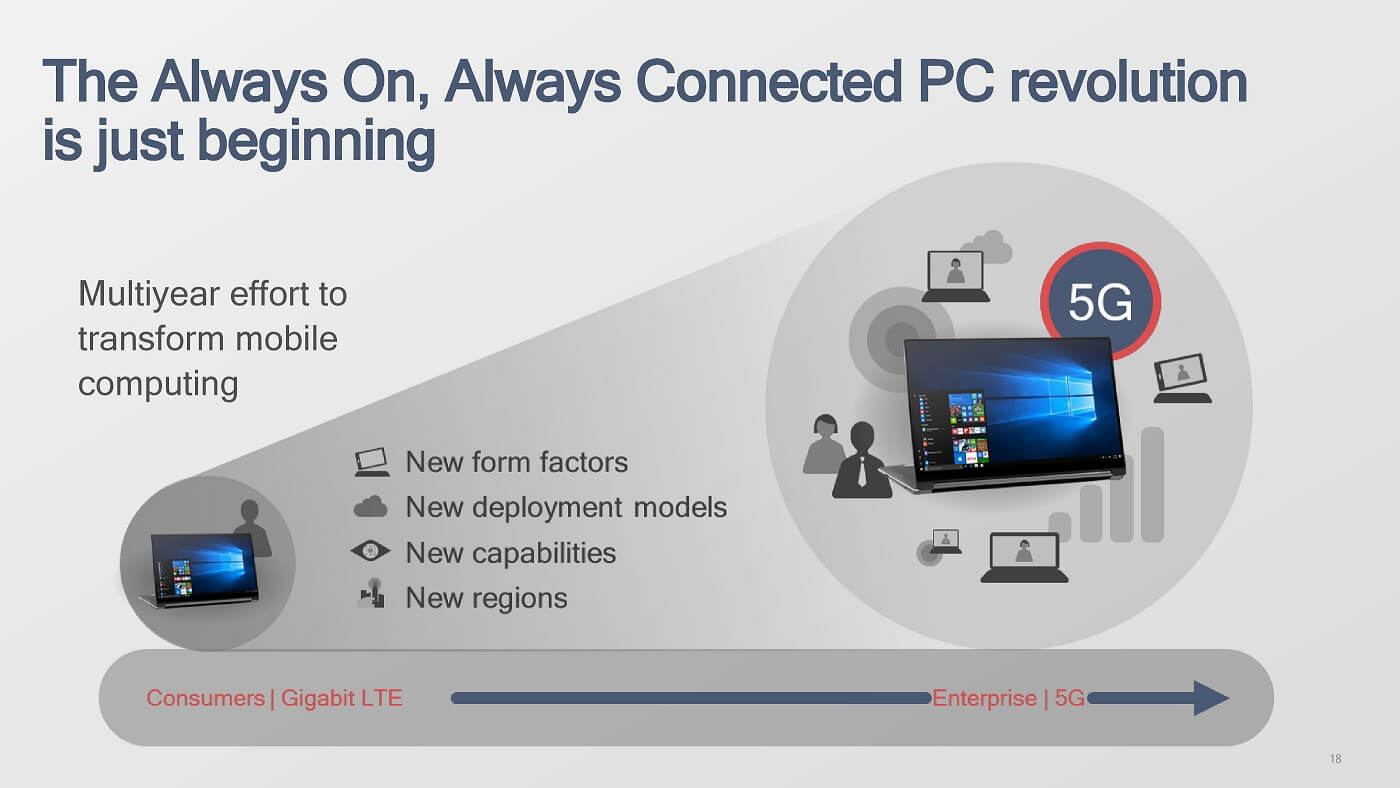 Qualcomm also appears to be working on two different lines of products with two different price points. That means if the rumoured Snapdragon 1000 is launched, the Snapdragon 850 or the newer version will co-exist.
Right now, we're at the beginning of the Windows 10 on Snapdragon project and how well this design is implemented by the PC markers will determine the future of Windows on Snapdragon. Let us know what you think in the comments section below.