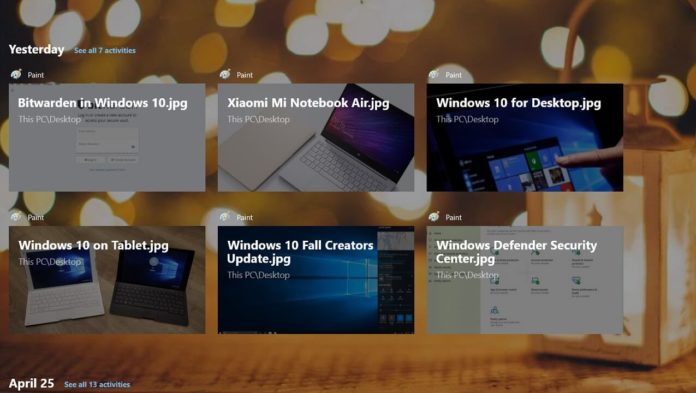 Microsoft is working on bringing Windows 10 Timeline feature to the web. Windows 10 Timeline coming to the web means that users will be able to access the Timeline activities from Microsoft's website.
Microsoft introduced Timeline with Windows 10 April 2018 Update or Windows 10 version 1803 which allowed users to have snapshots of the recently visited documents, browser tabs and more to be able to restore them within 30 days.
Microsoft Store on Windows 10 also supports the Timeline feature and helps you to track the Store activities which you have been performing over the past few weeks.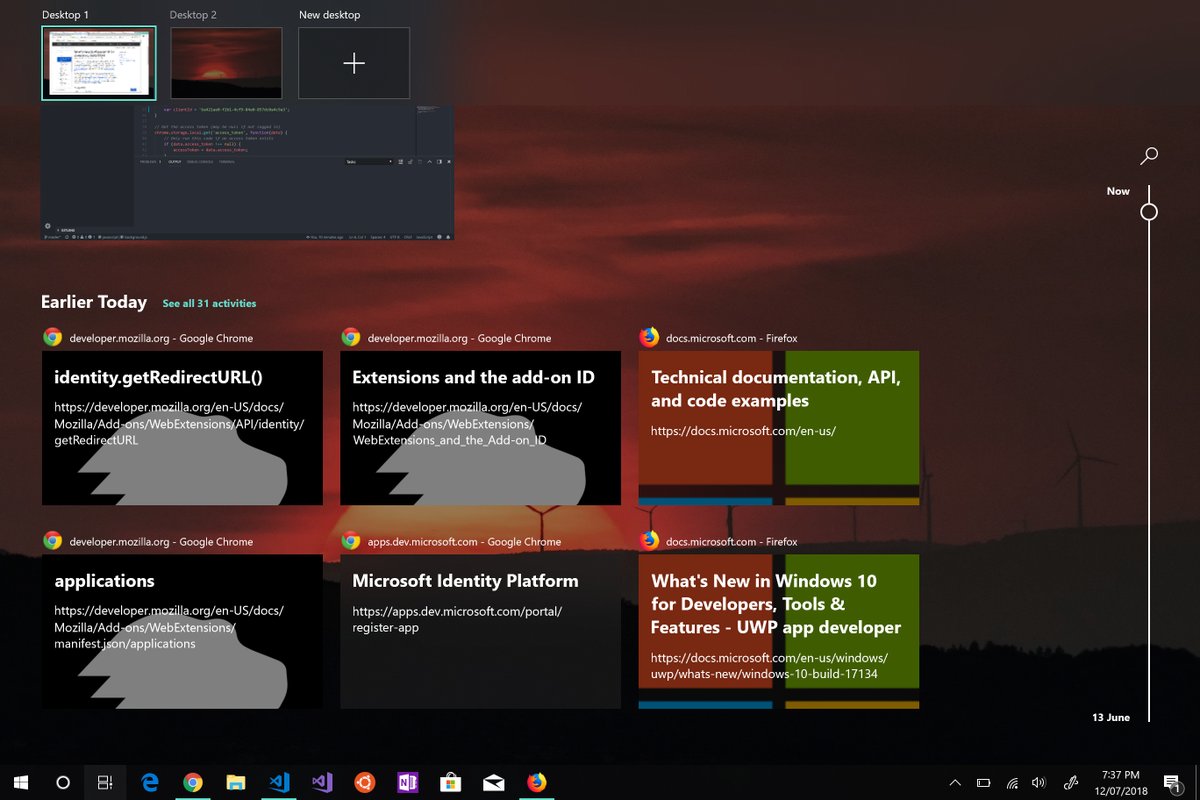 When Microsoft introduced Timeline, it was a Windows 10 exclusive feature but later the Redmond Giant brought the feature to Android devices as well. Timeline is already available via Microsoft Launcher on Android device which helps users to sync their activities tabs between phone and their Windows 10 PCs.
The Timeline feature on Android devices lets you see the Windows 10 activities on your Android phone's timeline screen. You can click on any item to resume the activity like parents can view their kids' real-time location and more.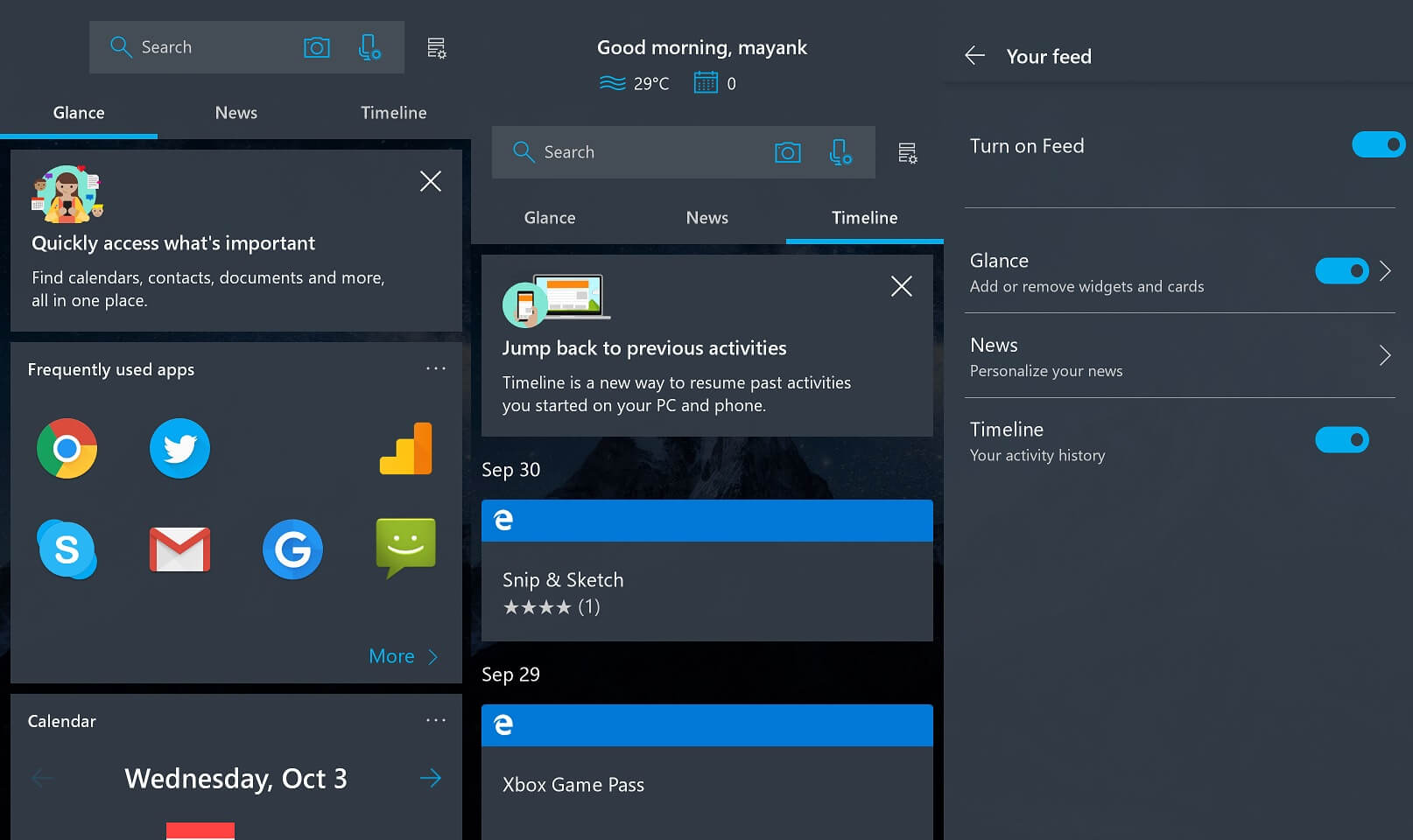 With the sycning option between phone and PCs, you would be able to continue from where you left off in the browser tabs. If the latest rumours are believed to be true then the Timeline feature on the web will make it easy for users to restore their snapshots on other new devices.
looks like this is the "Windows Timeline Web View" prototype https://t.co/ZxpgBtwymI

— WalkingCat (@h0x0d) October 18, 2018
We are not sure as to how the Timeline feature will work for web users and also there are no confirmed reports if Microsoft is actually working on the Timeline feature for the web, so take the news with a grim of salt.