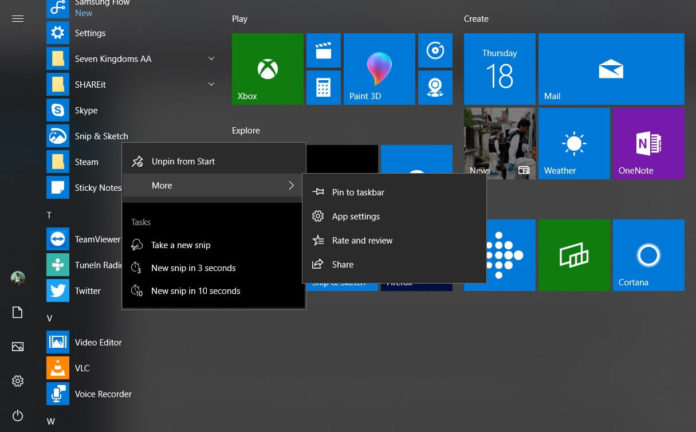 Unlike Windows 7 or XP, Windows 10 ships with a bunch of apps pre-installed. While there are many useful apps such as Calculator, you might want to get rid of some pre-installed apps in Windows 10 if you don't use them.
For example, Windows 10 also ships with apps such as Paint 3D and Snip & Sketch but if you don't use or like them, you will be soon able to uninstall these apps in Windows 10 quickly via Start menu.
Windows 10 Build 18262 (19H1) comes with some much-needed improvements in this regard. Microsoft says that Windows 10 19H1 update would allow users to uninstall more pre-installed Windows 10 apps directly via the Start menu.
In the Windows 10 October 2018 Update, April 2018 Update and prior, the pre-installed apps such as Microsoft Solitaire, Collection, My Office, OneNote, Print 3D, Skype, Tips and Weather can be uninstalled. But in Windows 10 19H1, users will be allowed to uninstall the 3D Viewer (previously called Mixed Reality Viewer), Calculator, Calendar, Groove Music, Mail, Movies & TV, Paint 3D, Snip & Sketch, Sticky Notes and Voice Recorder apps.
"We are adding the ability to uninstall the following (preinstalled) Windows 10 inbox apps via the context menu on the Start menu All Apps list," writes Microsoft's Dona Sarkar and Brandon LeBlanc.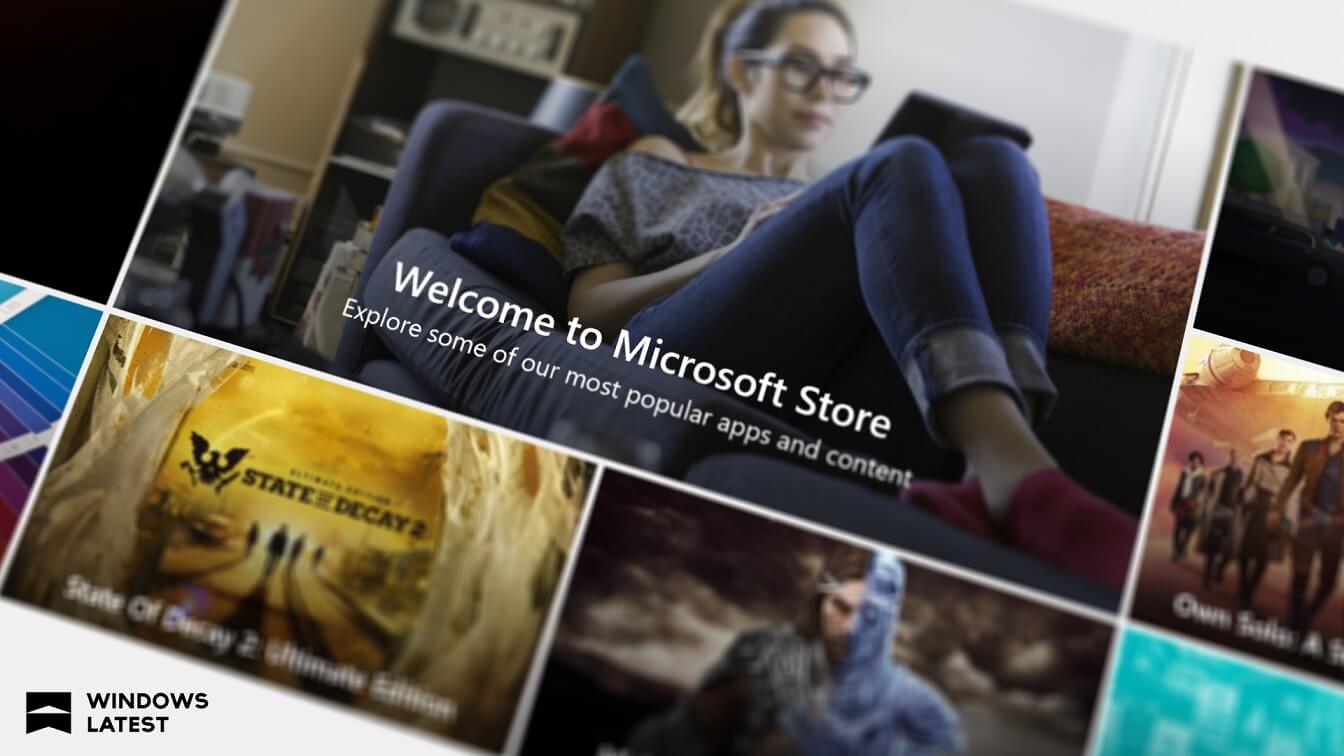 There are users out there who still don't like the UWP apps, even though these apps have improved a lot and they are quite useful. This feature is also going to help those users who bought tablets with low storage.
In case you want apps back, you can always reinstall them and any other Microsoft apps from the Windows Store.
Windows 10 19H1 set to arrive next year
The codename of next Windows 10 update is "19H1" and it's set to arrive in the spring of 2019. Windows 10 19H1 update will introduce several new features such as the highly-anticipated Sets interface, Task Manager improvements, Fluent Design on the login screen and much more.
Windows 10 October 2018 Update is ready for the public release and Microsoft can start focusing on the next major update for the operating system, codenamed 19H1. The 19H1 builds are still in the early days of development and new exciting features will start showing up in the coming weeks.