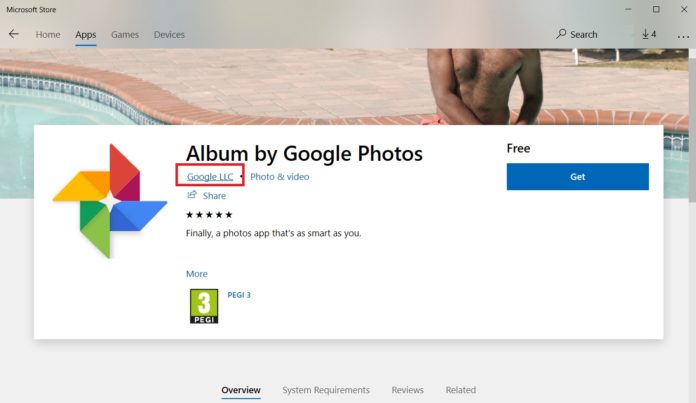 A Google Photos app recently hit the Microsoft Store (formerly known as Windows Store) and later we uncovered some evidence that confirmed the app was nothing more than a crap with ads that reportedly asked users to download a software.
The app was simply called "Album by Google Photos" and it published by a developer with publisher name "Google LLC,". The fake app used icon similar to official Google Photos and Google LLC as publisher name to trick users into downloading it and then start bombarding them with ads.
Somehow the fake Google Photos app managed to bypass Microsoft's certification process and it was recently published in the Windows Store. The reviews section of the app in the Microsoft Store revealed that it shows malicious ads.
Album by Google Photos has been pulled from the Microsoft Store following the reports from multiple users but it's not known how many users downloaded it and submitted their credentials or experienced malicious ads.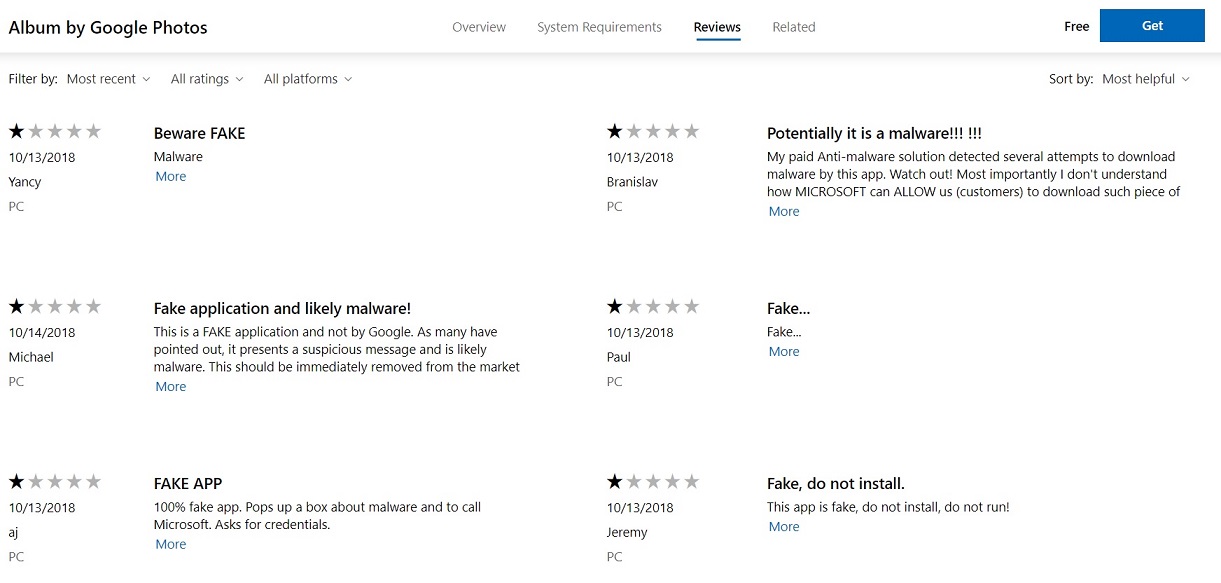 The app asked users to enter their Google account information in order to access Google Photos features but it appears that the accounts were not compromised as the app loads the legit the Google logon screen. But still, you're recommended to do a security review of your account if you installed the app and submitted the credentials.
Microsoft hasn't issued a statement yet but at the time of writing this story, the app is no longer available for download.