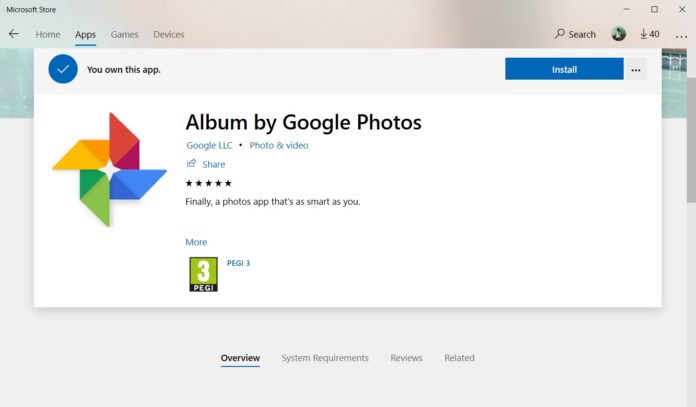 A developer has published an app in the Microsoft Store that disguises itself on devices as an official Google Photos app solution. An app titled Album By Google landed in the Microsoft Store and the publisher is listed as Google LLC.
It's most likely to be a fake app because Google's official Microsoft Store account is Google Inc and not Google LLC. When we checked the Microsoft Store, we noticed the apps that Google released over the years has Google Inc. account name and not Google LLC which confirms our speculation.
It's also worth noting that the app was published in the Store in May and Google has not announced the application on any official social media channel.
How did it even get passed? Is the app certification process dead? "LLC Google" isn't an official publisher. Please @MicrosoftStore, remove this stupid thing now! https://t.co/1yLaONTXN9 pic.twitter.com/WaBxvOZNcy

— Aggiornamenti Lumia (@ALumia_Italia) October 12, 2018
After installing the app, you will be greeted with a Google login screen. The users are claiming that the app shows ad but you can click on the X in the upper right corner to disable ads.
The review section of the app has revealed that many users have come across malicious advertisements.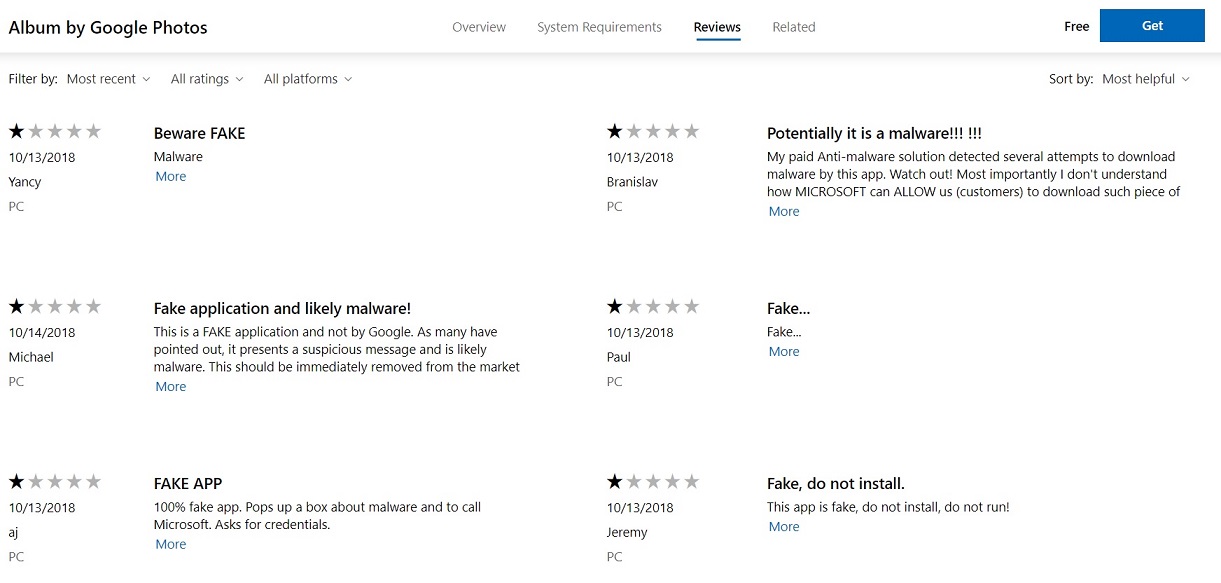 "This is a FAKE application and not by Google. As many have pointed out, it presents a suspicious message and is likely malware. This should be immediately removed from the market place," a user writes in the review section of the app. "My paid Anti-malware solution detected several attempts to download malware by this app. Watch out," another user explains.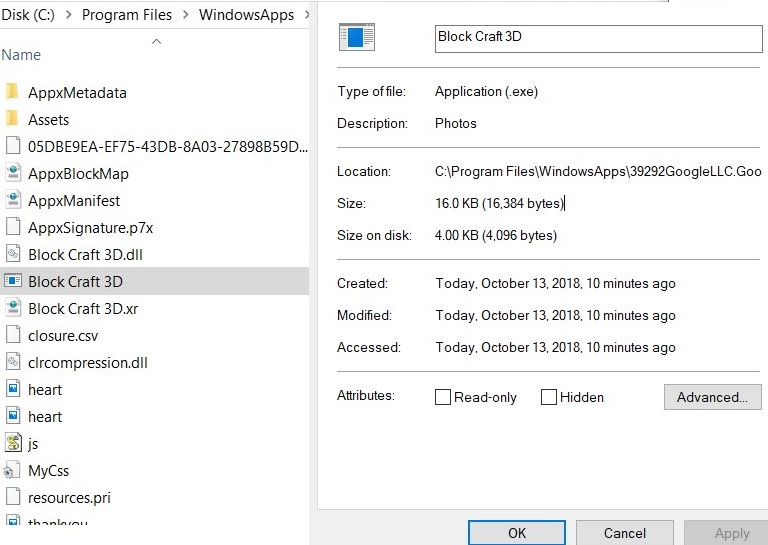 We installed the app on a test machine and dug into the folder of the app and found a program called Block Craft 3D which has nothing to do with Google Photos. Interestingly, we also found a photo named thankyou.jpg inside the folder that encourages users to click on advertisements.
Fake apps in the Play Store are a big problem as there many developers that create listings designed to look exactly like popular apps and somehow they always trick Google's certification system and start bombarding users with ads and malware.
Microsoft Store, on the other hand, has a better certification system to ensure fake apps are away from the marketplace but there are few cases where third-party developer managed to sneak in with fake apps.