Microsoft yesterday released a new cumulative update for Windows 10 Mobile version 1709 and version 1703 with general security fixes for Edge, Windows Kernel and other components.
The October 2018 cumulative update for Windows 10 Mobile addresses one issue in Microsoft Edge. If you will open Microsoft Edge on your handset after installing the patch, you will notice a popup titled 'Issue with blocking third-party cookies'.
The message explains that Microsoft has fixed the broken cookies setting that blocked users from changing the cookies settings for third-party websites. You can find the message below:
The October 2018 Windows Cumulative Update fixed an issue where the Microsoft Edge "Block only third-party cookies" setting was not working properly.
Third-parties that add content to websites, like advertisers, can no longer place, see or use cookies — even those that might have been previously placed in your browser. As a result of the update, you may see some changes in your browsing experience.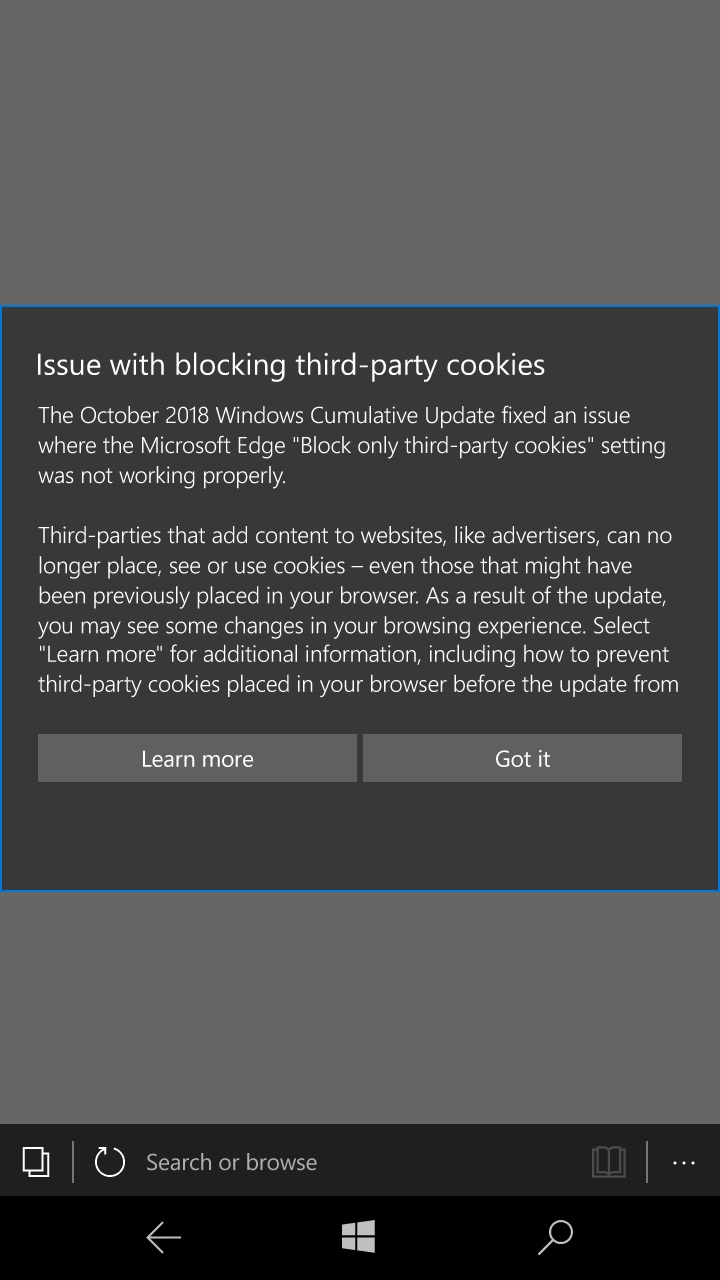 It's not a very surprising change as Microsoft is still committed to delivering Windows 10 Mobile cumulative update with all necessary improvements. There won't be any new features but Microsoft will continue to address security and privacy issues in Windows 10 Mobile until late 2019.
Thanks, Rankin for the tip!