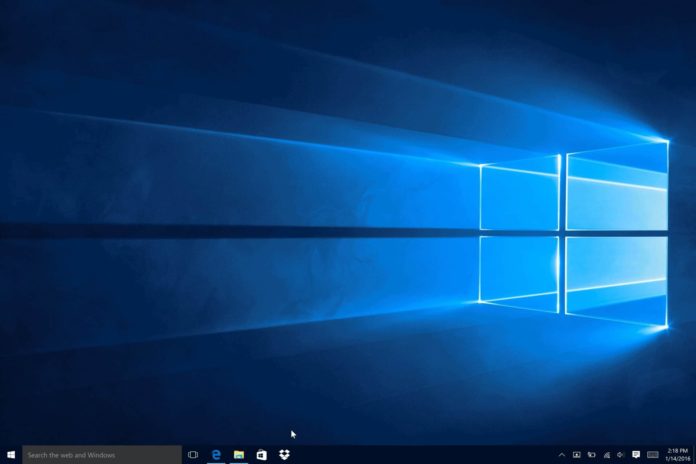 Windows 10, Microsoft's new operating system which started its journey in July 2015 has now surpassed 700 million devices threshold. The company's latest operating system is now running successfully on more than 700 million devices around the globe.
When Microsoft introduced Windows 10 to the world, it announced a target of 1 billion Windows 10 devices that it was supposed to achieve by now. However, the company could not attain the goal and confirmed that it would need some more time to achieve it.
Six months ago Microsoft had confirmed that Windows 10 is close to attaining the milestone of running on nearly 700 million devices but later the company retracted its statement. However, at its Ignite Conference yesterday the company announced that Windows 10 is now running on more than 700 million devices across the globe.
The company expects the number to go up with Windows 10 October 2018 update aka Redstone 5. Microsoft is expected to begin the rollout of the next major update to compatible devices on October 2nd.
The adoption of Windows 10 has relatively been better as compared to the company's Windows 8, but given that the next feature update is already finalized and ready for the public release as early as next week we could see an increase in the user base by the end of this year.
Windows 7 EOL will give Windows 10 the much-needed boost
Windows 7 will reach the end-of-support in January 2020. Both home users and businesses are expected to begin the transition to Windows 10 in 2019. There's a chance that a number of firms would continue to use Windows 7 beyond 2020 and buy Microsoft's extended support plan but the paid update plan is not available for home users.
Microsoft hasn't revealed the prices of the paid plans yet but the cost of these patches would increase every year and businesses are still recommended to upgrade to a newer version of Windows.
According to StatCounter, Windows 10 has already outperformed Windows 7 in terms of market share but NetMarketShare data suggests that Windows 10 is lagging behind the 9 years old operating system by a short margin.
NetMarketShare states that Windows 7 market share is close to 40 percent and Windows 10 is projected to overtake it to become the world's leading desktop OS by the end of the year.