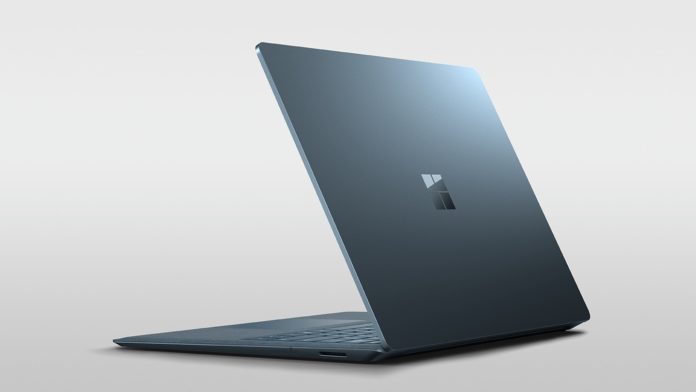 Today, Microsoft revealed that the company is planning to hold a press event in New York City next month. Microsoft hasn't detailed the October event yet but it won't be the Surface Andromeda.
Sources familiar with the matter previously said that Microsoft won't announce the long rumoured Surface Andromeda dual-screen device at October event as Windows Core OS is not ready yet.
The hardware event will take place on October 2 and it's likely that Microsoft will announce new variants of the Surface devices such as the Surface Go with better specs or LTE capabilities.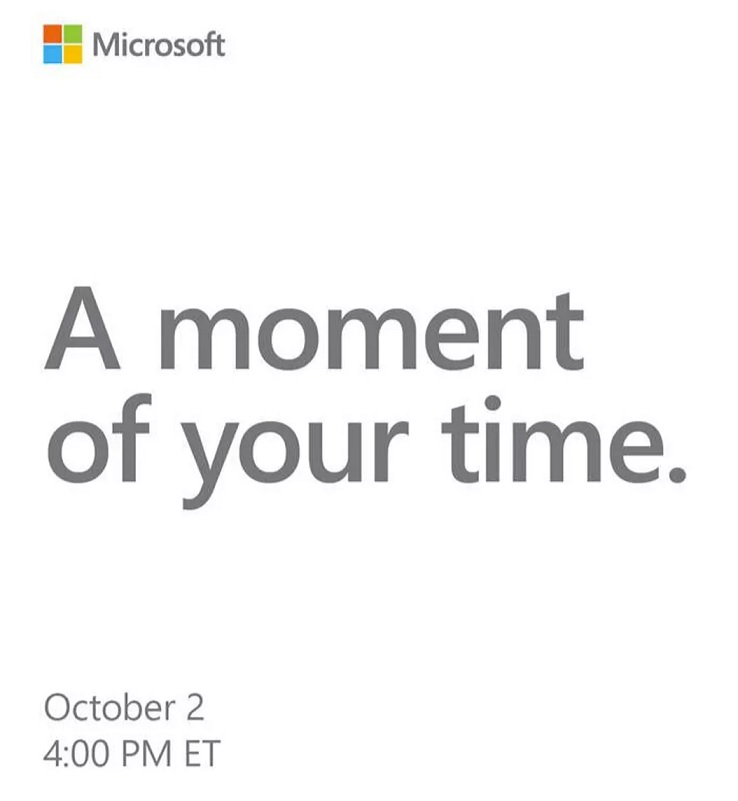 Microsoft's Surface hardware invite is asking for a "moment of your time" and the event will start at 4PM ET / 1PM PT next month. Microsoft is expected to focus on the latest Surface hardware and services.
Surface Andromeda is not arriving this year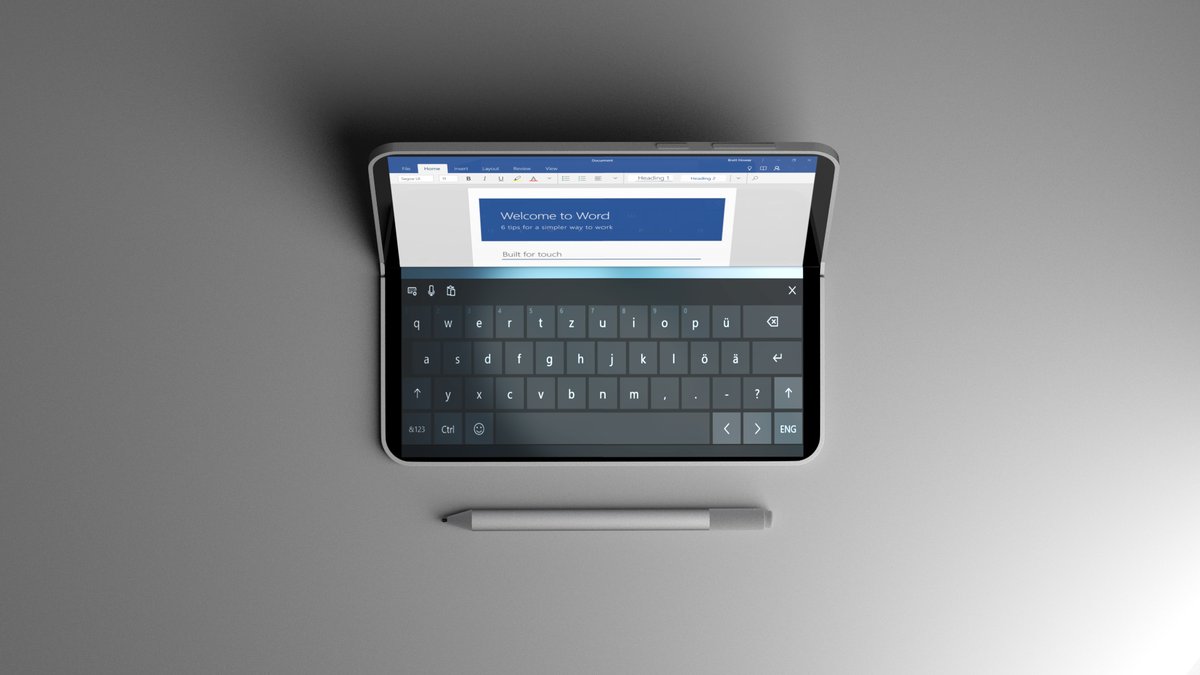 The long rumoured and unannounced Andromeda was initially supposed to arrive this year but according to reports, Microsoft changed its plans after the latest company reorganization. Microsoft has never discussed the dual-screen device publicly. Windows Core OS and Andromeda OS were also not discussed at this year's Build developer conference.
Microsoft has been working on "Andromeda" dual-screen device for quite a while not but we're not expecting to see this particular hardware at the event.
The previous reports also revealed that the software components related to Andromeda won't be part of the Windows 10 October 2018 Update as the Andromeda software is not ready yet. In other words, the whole Andromeda project has been put on hold and it's not arriving this year but it doesn't mean that it has been completely cancelled. This year was probably too early for dual-screen Windows 10 device to see the light of day.
Delaying the Surface Andromeda is not a bad idea as Microsoft is basically giving itself more time to make sure that it can create a killer product that would compete with rivals.
The previous reports revealed that Microsoft could unveil new variants of the Surface Book, Surface Laptop and Surface Go at this event. There's no guarantee that the company will launch a new product, but if it does, it would compete with the upcoming Apple MacBook and Google Pixelbook.