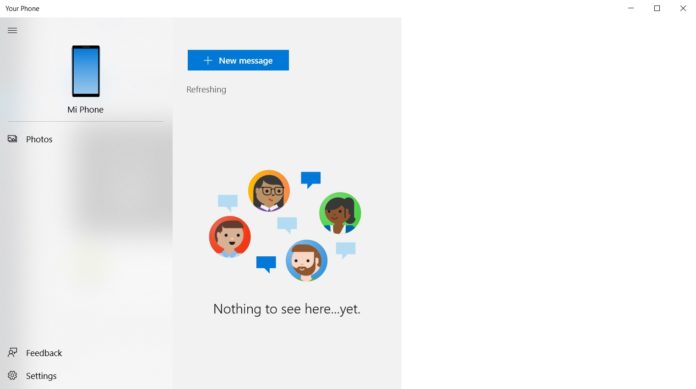 A couple of weeks ago, Microsoft unveiled the Your Phone app for Windows 10 which aims to bring the desktop and phone closer. For those unfamiliar, Your Phone app basically allows users to access the photos stored in their phone from their desktop but Microsoft is working on several other features.
Today, Your Phone app for Windows 10 is getting a big update with support for SMS integration. This allows users to send messages from their PC without touching their connected phone.
As you can see in the screenshot, the app is mirroring the phone messages to the PC and you can also compose a message without touching your Android phone. The SMS integration works pretty well and the messages notification also shows up on Windows 10 Action Center.
SMS sync only works with Android phones at this time and the update is available for Windows Insiders only.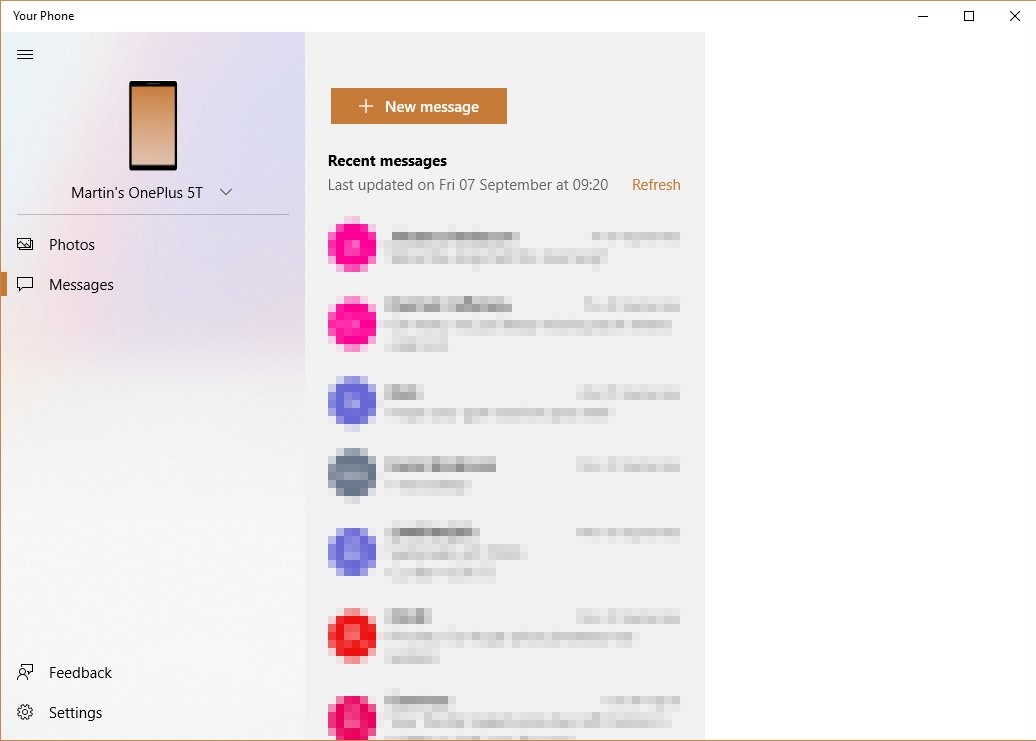 With the Your Phone app, Microsoft basically wants to the mirror more features on Windows 10 PC from an Android phone and eventually make it easier for users to not pick up the phone every time when you're working.
For starters, the app only gives you access to text messages and photos on a Windows 10 PC from your smartphone but the features will probably expand when the company sees fit.
It's worth noting that Microsoft's Your Phone app also works on the Windows 10 April 2018 Update, also known as the version 1803. To try the Your Phone app on Windows 10 April 2018 Update, you would need to join the Release Preview Ring.
In case you don't know, the Release Preview is the most stable ring and at the moment it's only getting app updates. You can quickly join the Release Preview Ring, download the Your Phone app and leave the Insider program. Your Phone app works fine on our devices but as the app is still a work in progress, there are some bugs and reliability issues.
It looks like Microsoft is preparing the Your Phone SMS sync feature for Windows 10 October 2018 Update which is codenamed as "Redstone 5".
This is all for now, folks. What do you think about Microsoft's Your Phone app for Windows 10? Let us know in the comments below.