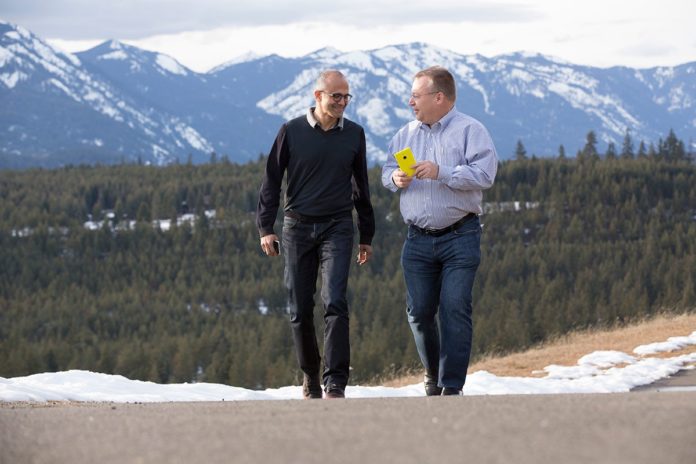 On 3rd September 2013, Microsoft announced that it would acquire Nokia's mobile device business in a deal totalling over €5.4 billion. The then-CEO of Microsoft Steve Ballmer called the purchase a "bold step into the future" for both companies.
"It's a bold step into the future – a win-win for employees, shareholders and consumers of both companies. Bringing these great teams together will accelerate Microsoft's share and profits in phones, and strengthen the overall opportunities for both Microsoft and our partners across our entire family of devices and services," said Steve Ballmer, Microsoft's former chief executive officer in 2013. "In addition to their innovation and strength in phones at all price points, Nokia brings proven capability and talent in critical areas such as hardware design and engineering, supply chain and manufacturing management, and hardware sales, marketing and distribution."
Microsoft believed that acquiring Nokia smartphone business will give a much-needed boost to Windows Phone business. Similarly, Nokia had found the competition from Android and iOS too strong.
The interface of Windows Phone featuring tiles seemed far cooler than iOS and Android but both Microsoft and Nokia just didn't sell enough phones.
Despite a great combination of Nokia's elegant hardware and Windows Phone's user-friendly interface, the partnership failed to attract hoards of users.
One of the reason is the app ecosystem. Windows Phone never built up the same app ecosystem the other two operating systems (Android and iOS) did.
The road to a bright future
Microsoft's adventure with Nokia hasn't succeeded, but that doesn't mean the long rumoured Surface-branded Andromeda dual-screen device would fail.
Microsoft's Surface device has been deemed as a success by critics and analysts. With Surface hardware lineup, Microsoft showed its hardware partners how to build a 2-in-1 Windows device for productivity and creativity.
Microsoft is reportedly working on a dual-screen hybrid device under the Surface brand and if the reports are believed to be true, the highly-anticipated Andromeda will be out next year.