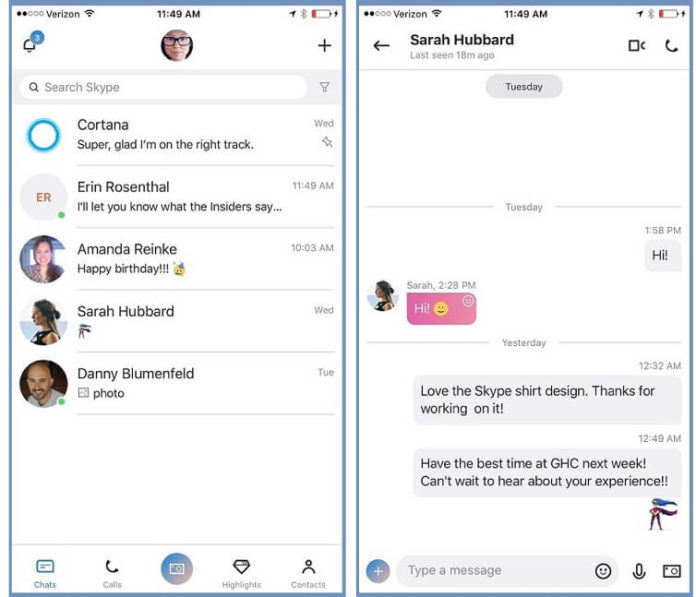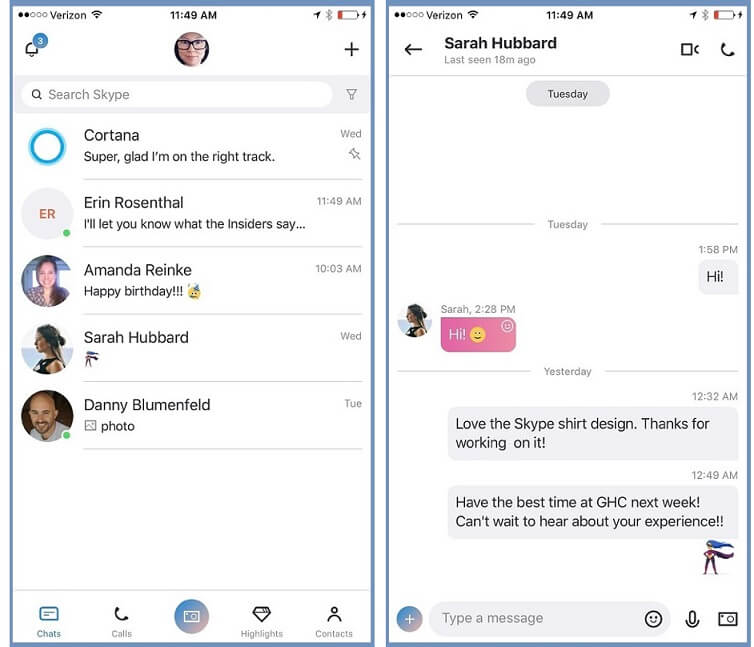 Microsoft is busy finalizing the next big Windows 10 update codenamed Redstone 5 but the company has not forgotten its core apps be it on Windows or on rival platforms.
Keeping up with the trend, Microsoft is today rolling out some new features to its Skype Preview app on both iOS and Android. The latest update comes with the much-awaited call recording and SMS Relay feature for Android.
The latest update for the Skype Preview on Android takes it to version 8.29.76 and allows users to record calls. You can also send and receive text SMS messages using the Skype credit or Your Phone app. The SMS sending option is currently available only for Android users and should be made available to iOS users soon.
The Skype Preview for iOS has been updated to support call recording feature and you can activate it by following the below steps:
Start a video or audio call and click on the "+" option located at the bottom of your screen during the call.
Click Start Recording.
"Call Recording! Allows you to capture special moments in a Skype call with your loved ones or to capture an important meeting with your colleagues," the company explains.
The users will also be able to stop the recording of the call at any time. The users who were part of the call will be also able to listen to the recorded content.
"We're simplifying the current settings experience! A dedicated Settings panel+ better selections & groupings to make it easier for you to navigate through different app settings all in 1 place. Access Settings by clicking on the avatar and scroll through 4 the Setting gear icon," Microsoft's Director of Skype said in a tweet.
The Skype Call recording feature was rolled out to Windows users in late June and Microsoft finally is pushing the feature to its customers on iOS and Android. As noted above, this feature is currently available for Insiders and it should be made available to all users in the coming weeks.