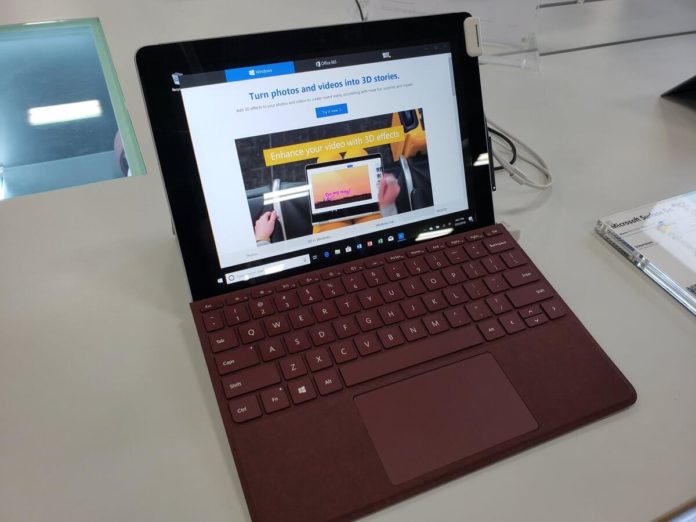 Earlier this month, Microsoft unveiled the Surface Go. Microsoft says that Surface Go is the smallest, lightest, and most affordable Surface model to date. The Windows 10 tablet is the right choice for teachers, students and everyone else who just want a portable device to get their work done.
Microsoft Surface Go is a very appealing product for pretty much everyone, especially given its price. With a $399 price tag and Microsoft's support, the Surface Go is considered by many as a potential purchase.
Yesterday, we reported that Microsoft kept demo units of Surface Go at Microsoft Store in the US, Australia and other countries. It appears that Best Buy has also put the Surface Go units on display at its offline store in the US.
Microsoft's Surface Go seems to be a decent device but the large bezels could be a deal-breaker for some customers.
The Surface Go is extremely portable at just 10 inches and it could be a smart choice. The device is powered by 7th Generation Intel Pentium Gold Processor 4415Y processor paired with a maximum of 8GB RAM and 128GB of storage. The device features Intel HD Graphics 615 and fanless design.
It weighs just 1.15 pounds and it's a portable device with 8.3mm thickness. You can learn more about Surface Go specs and features here.