Microsoft's Windows Phone was caught flatfooted by the success of iPhones and Android phones and everything important about Microsoft's decline with consumers started here. Microsoft removed music from its online store and shuttered its Groove Music Pass streaming service, which was another big blow to the consumer-focused efforts.
The software giant hasn't been winning the hearts and minds of consumers lately. Microsoft says that the Redmond isn't giving up on consumers yet and the company has a new plan.
Yusuf Mehdi, Corporate Vice President of Modern Life and Devices outlined the company's vision for "Modern Life Services." By the looks of things, the Redmond-based tech giant is now working on winning back consumers with an effort called Modern Life Services.
While Microsoft has offered everyone the impression that the future is all enterprise, it appears Microsoft will concentrate on what it calls professional consumers with an effort called Modern Life Services. This new program is supposed to happen under Yusuf Mehdi.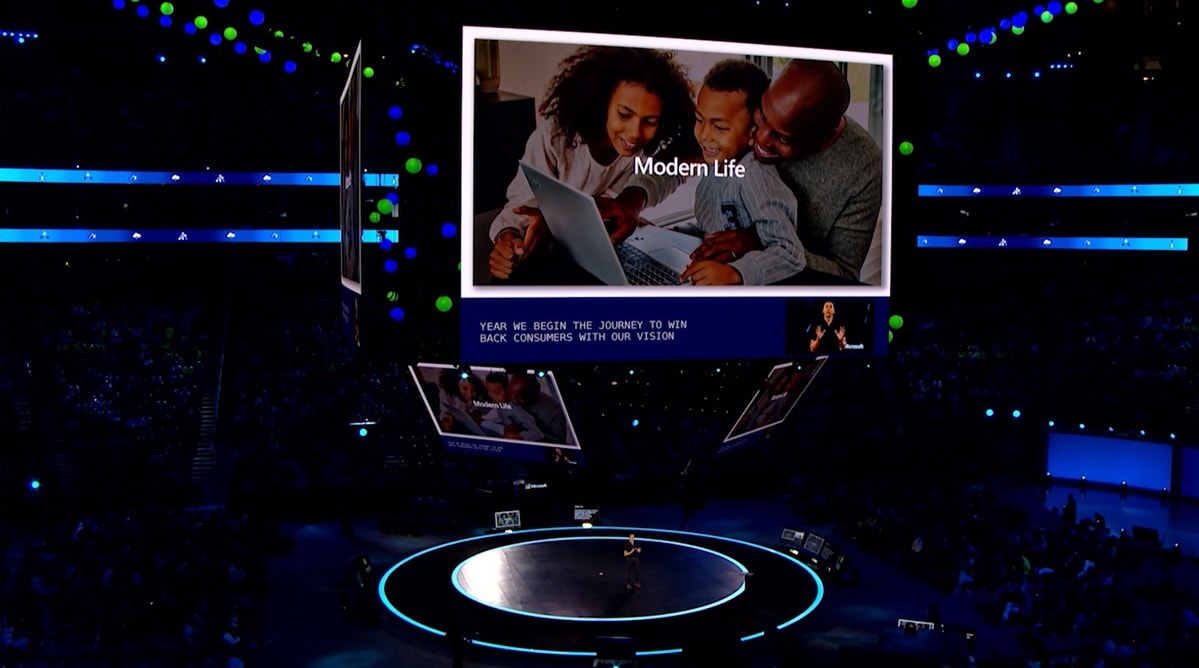 The project aims to help professional consumers figure out how to use technology for more productivity. This suggests that Microsoft wants to go even further with its focus on productivity. A part of this project will be apps and services that make sense for consumers and help them become more productive. For example, Your Phone app helps consumer become more productive and focused as it brings their phones and Windows 10 devices in sync.
Needless to say, Windows 10 integration and Office productivity suite will play key roles in Modern Life services.
Microsoft's latest lower-end Surface Go which is powered by full Windows 10 OS and comes with Office 365 productivity suite is a part of this win back the consumers push. Microsoft's marketing and sales team are more committed than ever to try to push the Surface line and the target the consumers.