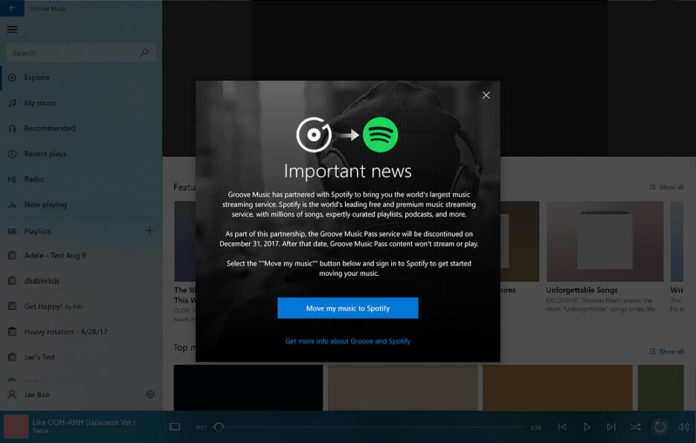 Couple of months ago we have confirmed that Microsoft will be discontinuing its Groove Music Pass Subscription service and moving all the existing subscriptions to Spotify, today we would like to remind our users that the Groove Music Subscription will be coming to an end this month.
You will not be able to purchase music albums after December 31, 2017 via the Groove Music Subscriptions. The Redmond Giant had earlier confirmed that users can buy their Music albums up until midnight of December 31, 2017 and will be able to move the downloaded music albums to Spotify until January 31, 2018.
However we would also like to inform our users that the Groove Music App will continue to work even after December 31 and you will be able to play local files and files stored on OneDrive, since its the Groove Music Pass Subscription which is being discontinued and not the app on the whole.
The company advises users to try the Spotify UWP app for Windows 10 which is already available for download in the Microsoft Store and has been updated just yesterday with new Live Tile Support and the app also supports public playlists and Spotify connect to control your music from an iOS or Android device.