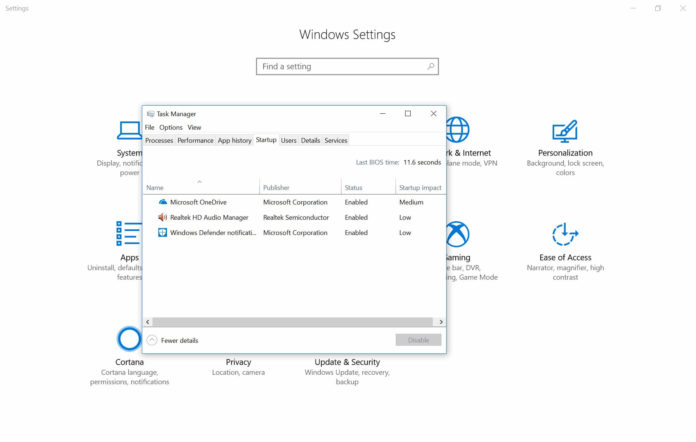 Microsoft is working on next big Windows 10 update codenamed Redstone 5 and as per the rumoured release schedule, Redstone 5 is expected to be finalized sometime in September and the public rollout would begin in October or later. Windows 10 Redstone 5 would be a big update and in addition to some major improvements for Edge, Microsoft is also improving the legacy apps and elements.
Microsoft last week released a new Windows 10 preview build 17704 for Insiders (beta testers) and the number of improvements included in this update is pretty impressive, to say the least.
You'll see that the Task Manager app now has 2 new columns in the "Processes" tab called "Power usage" and "Power usage trend."
Windows 10 Redstone 5 will come with slightly refined Task Manager. The update adds two new columns in the Processes tab showing power usage and power usage trend.
It's a small change but these columns should help you better understand what apps and services are the most power hungry on your Windows 10 PC.

"This should help our customers to understand which apps/services are using the maximum power vs. the least power-hungry apps. The metric takes CPU, GPU & Disk into evaluation when calculating power usage," Microsoft's Dona Sarkar explains in a blog post.
Two new columns in Task Manager
Power usage: Microsoft says that this column is supposed to provide an instantaneous view of apps and services that are using the power of your computer.
Power usage trend: The second column is somewhat more useful. At first glance, this column will be blank but when you start an app, this column would provide a trend based on the power usage every 2 mins.
Microsoft is still working on improvements for Task Manager and most of the changes will be implemented before late August as Microsoft needs to finalize it before the Redstone 5 update gets the go-ahead.
It's likely that the Windows 10 Redstone 5 will be finalized sometime in September, while the public rollout would begin in October. This means Microsoft still has several months to polish the features and improvements for the operating system ahead of the fall release.