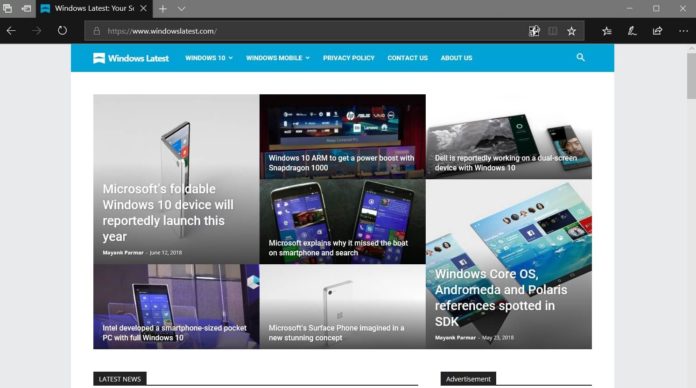 Windows 10 Build 17704 comes with a long list of new features, improvements, bug fixes and of course, known issues. Windows 10 Build 17704 is also updating Microsoft Edge browser with a new settings page, Fluent Design improvements and much more.
First and foremost, Microsoft Edge will have a new icon on Insider builds, which according to Microsoft, should help users differentiate between preview version of Microsoft Edge and the official public version.
Microsoft is bringing new Fluent Design elements to Edge browser. You'll notice some subtle tweaks to the look of the tab bar, as Microsoft is adding a new depth effect.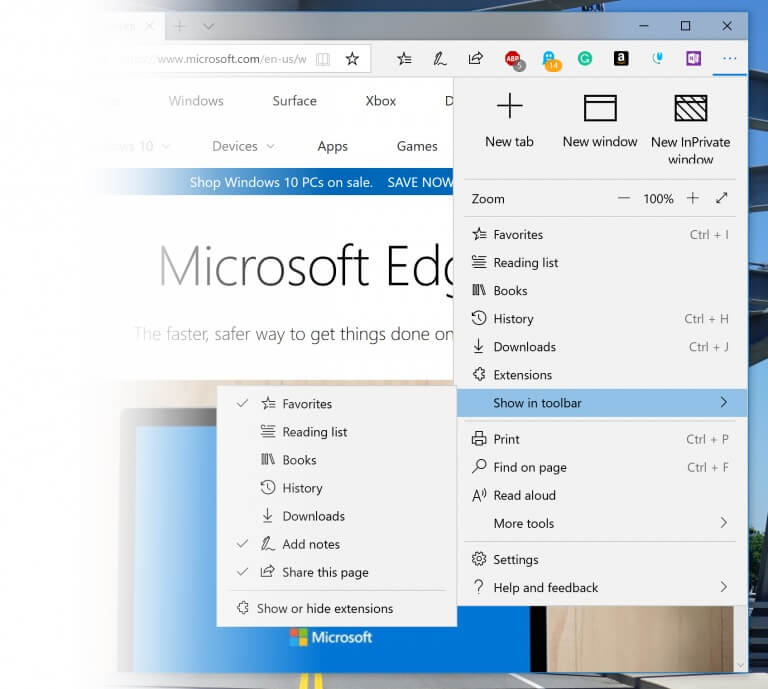 Next up is a revamped Settings page, and it's no longer complex, that means you can navigate faster and find the relevant settings quickly. As the software giant is overhauling the Microsoft Edge settings, you'll also notice a refined menu that puts common commands like "New tab" and "New window". The customizations will allow you to put commonly-used actions on front.
You can customize the toolbar, that means you can remove the options for a tidier look or add other options for a better experience, it's totally up to you. As reported by us last week, Microsoft Edge is getting an improved settings menu that breaks the options into subpages, arranged by category for a quicker and more familiar experience.
Microsoft is also adding a new setting to Edge browser that would allow you to control whether sites can autoplay media, such as a video or other graphics. You'll find the options to customize the behaviour under Advanced Settings > Media autoplay.
The Media autoplay setting has three options – Allow, Limit and Block. Media autoplay feature is set to allow by default, and you can restrict (limit) the autoplay to only work when videos are muted, and as well as completely block autoplay on all sites until you interact with the media content.
And last but not the least, you'll notice a new PDF icon on Windows 10 in apps like File Explorer when Microsoft Edge is your default PDF handler. The new icon makes sense and is more relevant.
Windows 10 Build 17704 is available for the Windows Insiders in the Fast and Skip Ahead ring. The aforementioned changes will be released to the public with Windows 10 Redstone 5 update in the fall of 2018.