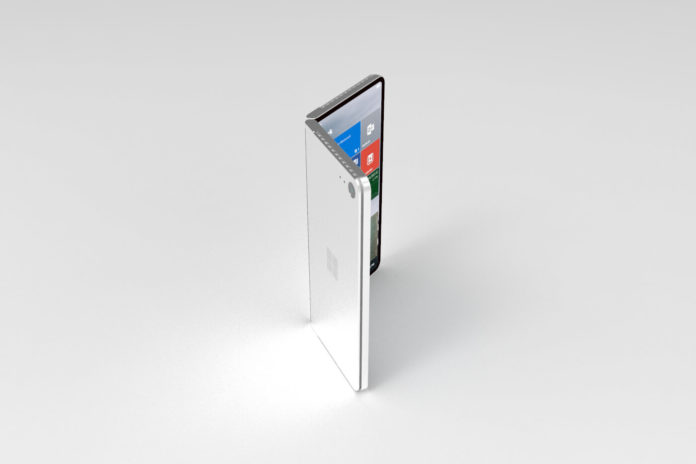 Microsoft's upcoming mobile device codenamed Andromeda (often referred to as Surface Phone) has long been considered as an innovative Windows 10 device. Microsoft Andromeda is said to be a flagship Surface-branded device with a dual-screen and innovative hinge technology setup.
While the Surface Phone rumour makes the rounds every once in a while but it's already clear that Microsoft is not interested in yet another smartphone. The company is reportedly working on a foldable device with Windows Core OS, and it's codenamed, Andromeda.
It's also worth noting that Surface Phone doesn't exist, and Microsoft is going to use a different product name for its foldable device when it goes live. Surface Phone was a smartphone, and it's a thing of the past.
Today, a new report from reliable sources confirmed that Microsoft's Andromeda is launching later this year. It's a pocketable Windows 10 device that's supposed to create a "truly personal and versatile computing experience".
As expected, the OEM partners are also planning to release similar hardware, and Microsoft's plan is to create a new category of devices.
Everything we know so far
It's likely that Microsoft's Andromeda will run on ARM processor, and it won't be a smartphone. The device is also not supposed to be a iPhone iller, instead, it will invent a new product category in the typical Microsoft fashion.
Microsoft's foldable device project is believed to be called internally "Andromeda," and it's based on a completely new idea that would contribute to the creation of new device category.
Rumoured Andromeda is based on a dual-screen design and a revolutionary hinge connecting them. It's likely that the device will be "empowering people to do more," with the main focus on productivity and modularity. Microsoft is building the device by making no compromises, so it's likely that it will offer excellent mobility.
The device could be your phone, tablet or laptop, it can server all-purpose depending on the position and angle of the displays. There's a big chance that it will support phone capabilities and LTE will be offered.
Microsoft could take the wraps off Andromeda sometime this year, but there's actually no confirmation of this, so everything is still a rumour.
Intel recently showed off prototype foldable device, and the company's VP also expects similar products to launch by the end of 2018.
What do you think of rumoured Andromeda? Let us know your thoughts in the comments below.