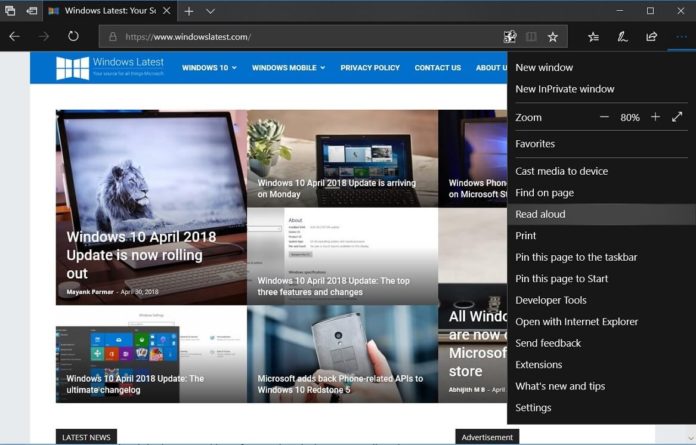 Microsoft Edge, Windows 10's latest default web browser, and the successor to the company's Internet Explorer web browser is still struggling to improve its market share since it first appeared on PCs in 2015. The Internet Explorer has been usurped by the  Edge browser but it still has more users.
Microsoft is betting big on Edge and it still hopes that the browser would one day become the preferred choice for users on Windows 10. Microsoft in the past few months has published new ads to promote the features of Edge, and the company's latest ad claims that the browser is more battery efficient.
Microsoft uploaded a new video to YouTube to promote that Microsoft Edge in Windows 10 is more battery friendly than Google Chrome and Mozilla Firefox. The company's default web browser for Windows 10 could save power when running the basic tasks like watching a video.
While it's yet another ad that shows just how advanced Edge browser is compared to third-party apps, but truth to be told, Microsoft's default browser is indeed better than the rivals in terms of battery life.
The new 30-second video on YouTube highlights the benchmark test that Microsoft performed to compare the battery life of a Windows 10 device when using Microsoft Edge, Google Chrome, and Mozilla Firefox.
As expected, Edge wins the test and is more power efficient than Chrome or Firefox. It is, however, worth noting that the gap between Edge and Chrome is closing as Microsoft's browser can last only 14% longer than Google's. On the other hand, the company says that its browser can last 98% longer than Mozilla Firefox.
In 2016, using Microsoft Edge resulted in 70 percent longer battery life than Chrome but Google has also improved its browser in this regard, and the gap is closing with every big update. In terms of battery life, Edge once had a big advantage over competing browsers but it doesn't any more.
Microsoft is using a video-playback benchmark and the test has been conducted on Surface devices running the Windows 10 April 2018 Update, version 1803.
While Microsoft has been pushing very hard for Microsoft Edge, but Google Chrome continues to be the preferred choice for users across the world. The data offered by NetMarketShare shows that Chrome holds 61.69% and Edge has only 4.45 market share.