The Windows 10 ARM projected was initially limited to the Microsoft's Lumia 950 XL flagship Windows Phone. Today a developer announced that the operating system also works on the smaller variant. According to developer NTAuthority, Windows 10 ARM is also available on regular Microsoft Lumia 950 but it lacks the proper power driver.
It is now only a matter of time until the ARM version of Windows 10 makes its way to the other Windows Phone such as HP Elite x3 and Alcatel IDOL 4S. Needless to say, it's not easy to hack a phone and boot unsupported operating system.
The developer explains that more work needs to be done to run full Windows 10 on a Lumia 950, and the phone also lacks the proper power driver. While the original instructions can be followed to install Windows 10 on a regular Lumia 950, the developer recommends users to wait as the people familiar with the project are still working on it.
"Most of it matches, however you'll have to replace some ACPI tables with patched versions from the 950, and to run with core drivers you'll have to patch a few of them. I'd suggest waiting for future instructions by people involved with this research," NTAuthority said on Twitter.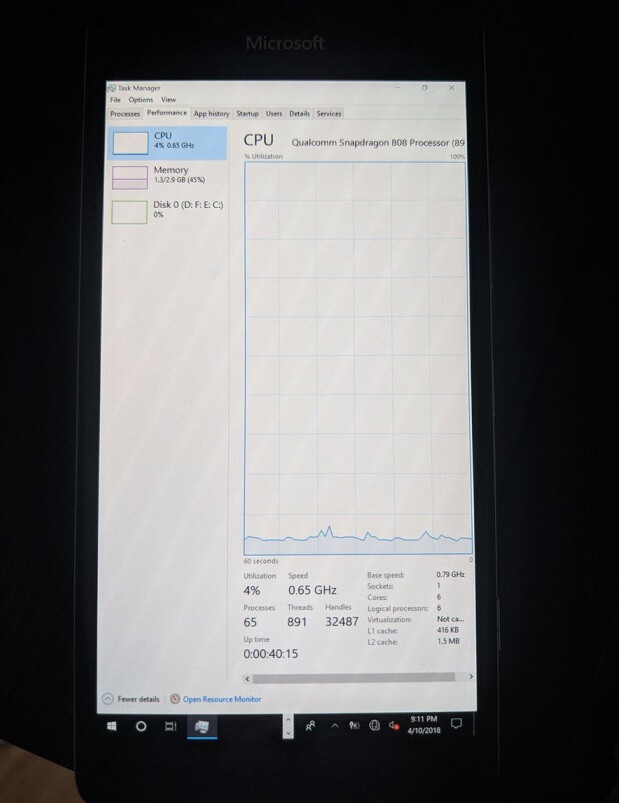 Again, it's a matter of time until Windows 10 ARM is ported to the non-Lumia handset such as the HP Elite x3 and Alcatel IDOL 4S. The HP Elite x3 is a flagship-level Windows Phone with enough power to handle Windows 10 on ARM smoothly. In other words, the performance of Windows 10 ARM on HP Elite x3 will be obviously better than the Lumia 950 XL.
The HP Elite x3 is powered by Qualcomm Snapdragon 820 processor with Adreno 530 GPU, 4GB of RAM and 64GB storage. On the other hand, the Lumia 950 XL is powered by Qualcomm Snapdragon 810, Adreno 430 GPU, 3GB of RAM and 32GB of storage.
While having the full-featured version of Windows 10 on a mobile device is probably the dream of some Windows Phone fans, but such a project is good for the experimental purpose only. It won't be feasible in the long run, and it still can't make calls.