It took years for Instagram to launch their app for Windows Phone. When they did launch the app, it wasn't a smooth experience for the users. The app wasn't feature rich as its Android and iOS counterparts. But seeing the app itself on the Microsoft Store was a relief for the users. The Instagram app for Windows was actually the iOS app ported to the Microsoft Store using the iOS to Windows bridge tool. The app received some minor updates with a few features and fixes but it is still nowhere near that of Android and iOS.
But something is better than nothing- this is exactly what Windows Phone users are feeling right now. The official Instagram is now missing in the Microsoft Store for Windows Phone. Fortunately or unfortunately the app is still available in the Microsoft Store for Windows 10 PC.
It may be fortunate because the Instagram app received an update recently and after that update, it went missing in the Windows Phone Store. So this could mean that there may be some bugs or errors in the updated app which makes it unusable in Windows Phone. So Instagram might have decided to temporarily remove the app from the Microsoft Store in Windows Phone to prevent users from downloading it. If this is the case, the updated app will soon arrive in the Windows Phone Store.
It can also be unfortunate because Instagram might have decided to pull the app from the Windows Phone Store for obvious reasons. Many developers have stopped supporting the dying platform and Instagram might have just followed suit. When searching for Instagram in the Microsoft Store for PC, it is shown that Instagram is now only for PCs.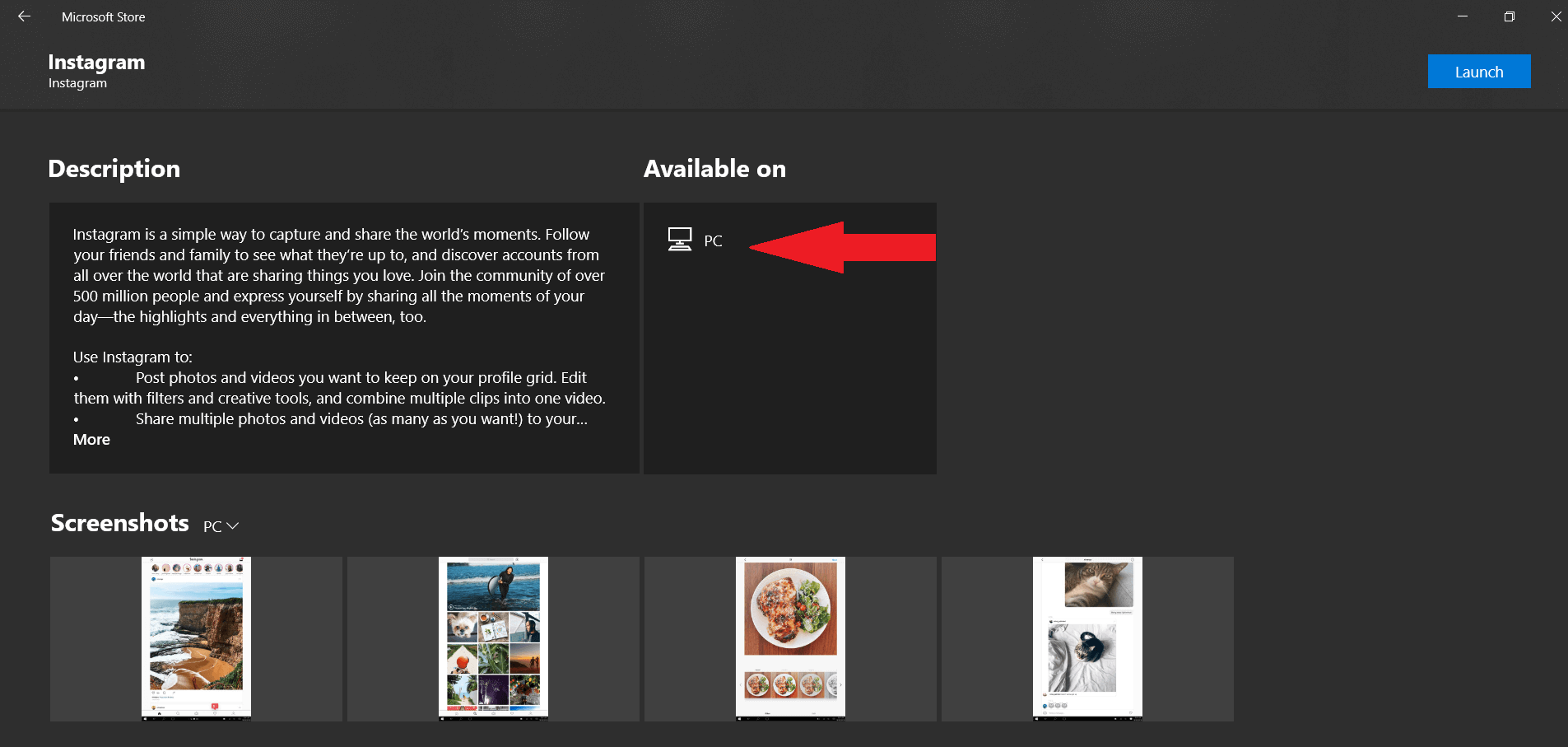 This may seem that Instagram has decided to stop supporting Windows Phones but it is unlikely because the app was still usable. Apart from occasional crashes, the app was smooth enough for normal use. This is the case with most apps on Windows Phone so the users don't mind anyway. Apps like Facebook and Messenger have stopped getting updates but the PC versions of these apps receive updates once in a while. Whatsapp receives updates once in a while but it is still not on par with Android and iOS.
Note that if you have already installed Instagram on your Windows Phone, you can still use it as you did. Also, you can find it in the "My library" option in the Microsoft Store, if you have owned it.
While Instagram has a good web app which lets you like and comment on photos and even upload photos, it lacks the luxury of notifications, direct messages and some other features. We hope to see the app back on the Microsoft Store for Windows Phones until then let us know what you think about developers moving away from the Microsoft Store.