Update: The WABetaInfo says that WhatsApp Business app for Windows Phone does not exist. "This is the "BIZ section table", visible in the normal WP app in "Contact Info" (as "Business Info" recently renamed). No WhatsApp Business for Windows Phone platform is found in the server,"  WABetaInfo said in a tweet. You can find the original story below.
While Microsoft is not developing its own mobile platform and no new features are planned, the future of WhatsApp on Windows Phones doesn't seem to be in any way at risk. WhatsApp, which has never seemed interested in giving up on Windows phones is working on a new app for the platform. The leaked screenshots posted by Nawzil on Twitter shows off the WhatsApp Business app for Windows Phones.
WhatsApp launched a new Business app for Android phones last year, the WhatsApp for Business makes it easier for small and large businesses to respond to their customers' messages and share updates with them. For example, a ticket booking service like BookMyShow could update its customer with the movie status, and the users can also get flight updates from the airline.
WhatsApp has announced that it will provide its Business app to small-to-medium businesses for free, while the large businesses such as an airline or e-commerce company could pay the Facebook-owned company for even better solutions.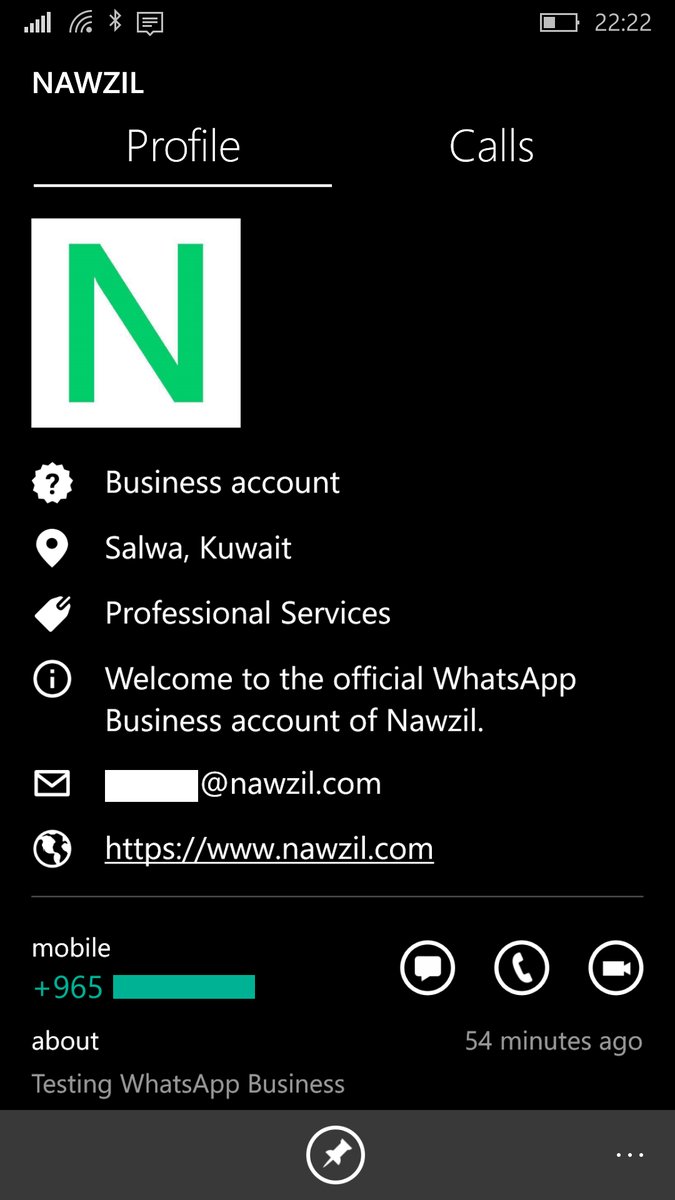 WhatsApp Business for Windows Phone will offer unique features. The businesses will have special badge and profile where they can put a location, website, category and description. WhatsApp for Business is also compatible with landline numbers, and with the app, businesses can send some automated messages for greeting customers and quick replies.
"We know businesses have many different needs. For example, they want an official presence – a verified profile so people can identify a business from another person – and an easier way to respond to messages. We're building and testing new tools via a free WhatsApp Business app for small companies and an enterprise solution for bigger companies operating at a large scale with a global base of customers, like airlines, e-commerce sites, and banks," WhatsApp said in a blog post last year.
If you want to give WhatsApp Business for Windows Phone a try, you can join the beta program from the company's website. At the time of writing this story, there's no way to download the app from the Windows Store.
WhatsApp continues to support Windows 10 Mobile despite the decline of the platform, though it'll be interesting to see for long the company would do this. It would be a huge shock for the users if WhatsApp kills its Windows Phone app, although it won't happen this year.