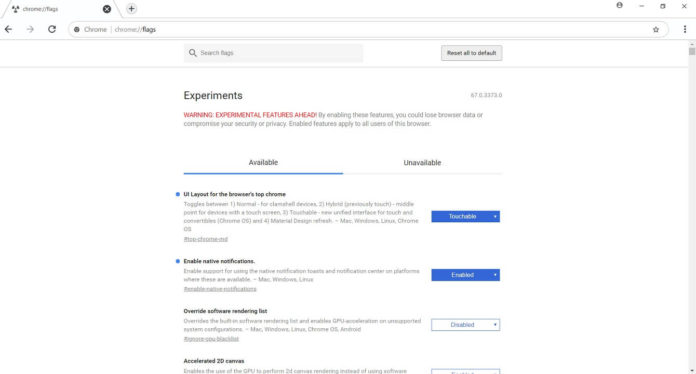 While Google isn't interested in Microsoft Store, and the company has until now tried to stay away from Microsoft's app push, but given the new features of Windows 10, Google has no option than to embrace the necessary features. Google recently revealed that they are planning to implement support for native notification in Chrome browser on Windows 10 devices.
Windows 10 adoption is growing and Google has no other option than to embrace the key features of the operating system. Action Center is one of the most useful and highly appreciated features in Windows 10. Google is rolling out a new update to Chrome Canary with support for the notification system.
Google's decision to integrate Chrome into Windows 10's Action Center could help the company in the long run. You can subscribe to Chrome's Push Notification for Gmail or Outlook to receive the notifications on the Action Center, just like how you receive a notification on your Windows Phone or Android phone.
No ETA for the stable version has been provided and there's no official announcement at this point, but Google recently explained the feature on the Chromium bug tracking system. This feature basically allows Google Chrome to send a push notification and it would appear on the Action Center just like a UWP app notification. Google Chrome is actually one of the first browsers that is essentially paving the way for native Windows 10 notifications.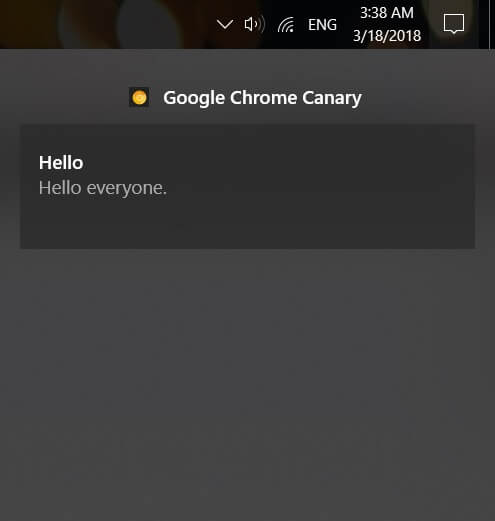 "This allows the user to manually opt into using Windows native notifications instead of Chrome's version of the notifications. Note: This flag is ignored on versions of Windows old enough not to support native notifications," Google Chromium engineer Finnur Thorarinsson explained in a blog post.
Native notification support could be offered on Windows 8.1 as well, but since it does not have an Action Center, the feature would not work properly. It might take a while until notification support Google Chrome stable arrives on Windows 10 as Google needs to test the feature and its reliability with Canary users. The feature will soon make its way to Chrome dev, beta, and stable builds.