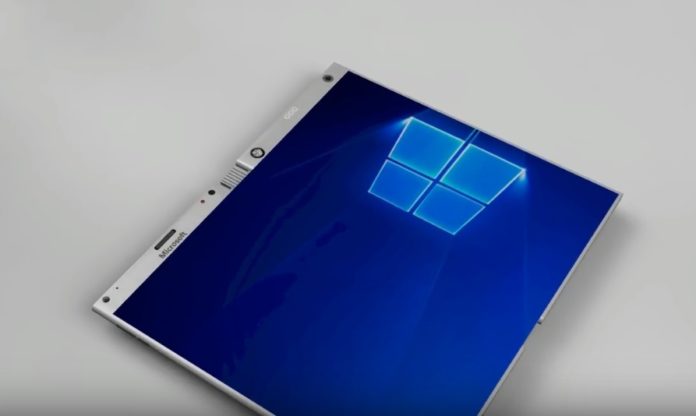 Without a doubt, Microsoft's long rumoured foldable Andromeda is one of the most eagerly-anticipated products ever developed by the software giant. Popularly referred to as Surface Phone, Microsoft's Andromeda is a foldable mobile-type device with Windows Core OS and ARM chipset.
While there's not even a single confirmation from Microsoft that 'Surface Phone' is on its way, a new unconfirmed rumour claims that the device might be unveiled or detailed as soon as the Spring of this year, before or after the company's Build 2018 developer conference. Everything is however uncertain and such plans could change anytime, as it totally depends on the development of the rumoured project.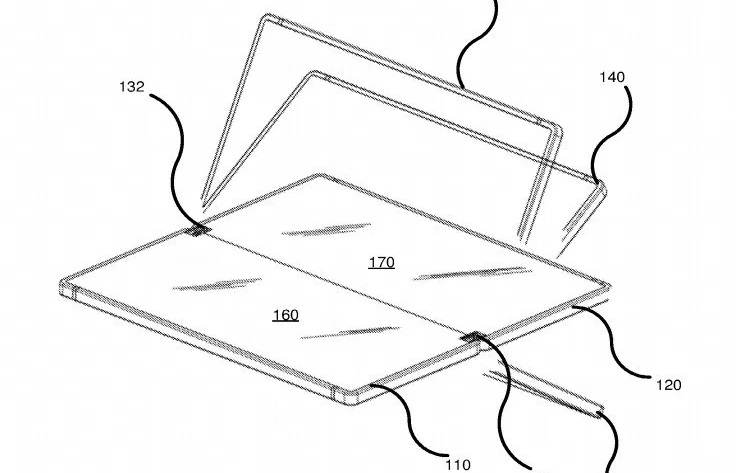 Microsoft's long rumoured foldable Andromeda, better known as Surface Phone, might be unveiled in Spring of this year. But if you are planning to buy the Microsoft's foldable mobile type device running Windows Core OS and offering a dual screen with multiple form factors, note that the device won't be launched before the second half of this year.
In the last couple of months, Microsoft has patented several designs for foldable mobile type devices. A patent called Hinged Device was published on March 1, 2018, and it explains the use of a hinge to enable modularity. Microsoft could use the hinge to connect two different displays, apparently allowing several form factors. Such a device will be 3-in-1, it can play a role of a phone, tablet and even laptop in tent mode.
In the patent application, the software giant has explained how the device could switch from tablet to laptop. Microsoft says the form factor of the device would depend on the position and the angle of the two displays.
"This example can also include a determinative hinge assembly that rotatably secures the first and second portions around first and second hinge axes. Computing devices that have hinged portions. One example can include a first portion that includes a first display and a second portion that includes a second display," Microsoft explained.
Microsoft may be planning to demo a prototype for the developers, along with the features of next major Windows 10 release, codenamed Redstone 5. We rate this rumour 6 on a scale of 10, but do you think Microsoft's Andromeda is ready? Let us know your thoughts in the comments below.