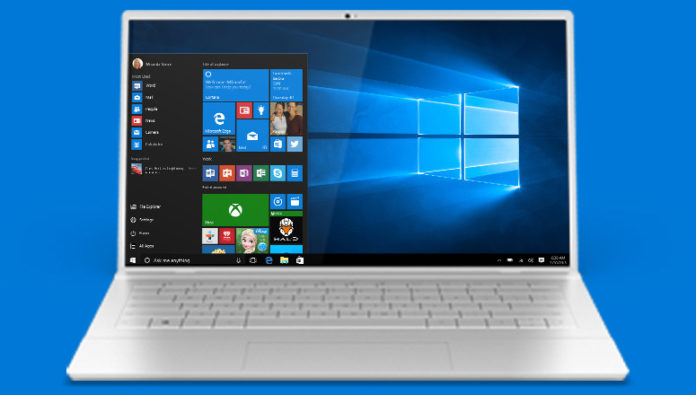 Windows 10 Build 17115 is out for Windows Insiders on the Fast Ring. Microsoft hasn't added any new features to the operating system as the public release of Windows 10 Spring Creators Update is approaching. Windows 10 Build 17115, however, brings a couple of bug fixes and improvements.
Microsoft is today improving the Windows 10 privacy settings layout in the setup experience. With this new design, Microsoft aims to help their customers about their privacy. "This new design conveys focused information to help our customers make focused choices about their privacy and offers two new settings for Inking & Typing and Find my device," Microsoft's Dona Sarkar writes.
Windows 10 Build 17115 Full Changelog
Microsoft is today fixing an issue where the online-only OneDrive file couldn't be downloaded to your PC. Microsoft Store is making a comeback today, earlier the store was broken for some users.
Microsoft has also fixed an issue where the OS fails to load properly, and in some cases, it might have entered a reboot loop. Microsoft notes that this issue appeared after installing the build where the users were asked to shut down or reboot the PC to finish the installation.
Movies & TV app has been updated with a fix for an issue where the application couldn't access the library. Microsoft explains that the app would have crashed when users navigated to the personal tab. Microsoft Edge has been finally updated to fix the broken Direct Messages section of Twitter.com. Microsoft is also fixing issues with the precision touchpads and Italian touch keyboard.
Microsoft has also fixed an issue where the UWP apps would have failed to launch in some cases after launching, minimizing and closing the apps. The company has also fixed an issue where the scrollbar in Timeline failed to work on devices with touchscreen support, and another issue where a failed app update caused the app to disappear from the taskbar has been fixed.
This Redstone 4 build comes with no known issues as the Spring Creators Update will enter the RTM status in a couple of weeks.