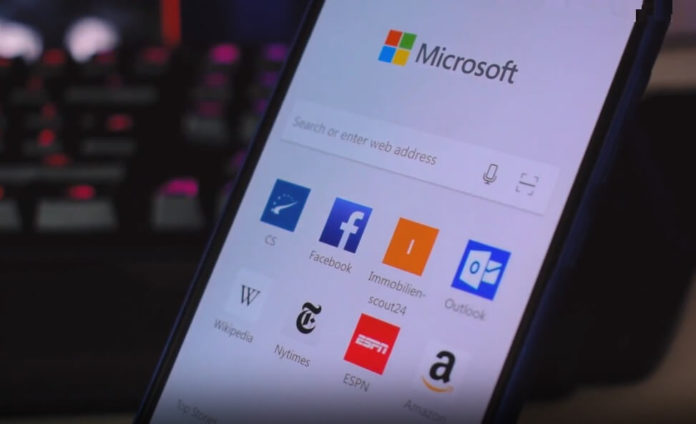 Microsoft which released its Edge browser as a default for its latest operating system, Windows 10 has pushed out the exclusive Windows 10 Edge browser to iOS and Android in October last year. The browser was available for other platforms as a preview version and after successful testing, the company officially launched the browser for all iOS and Android users.
The company has been working very hard in improving the Edge experience for both Android and iOS. Today the company is pushing out a new update for its Edge browser on Android devices. This update is available for the stable version of the browser for all Android devices.
The latest update pushes the app to new version 1.0.0.1561. This is the same update which was pushed to Microsoft Edge preview Android users couple of weeks ago. The stable update brings support for Google's upcoming version Android Oreo which is currently under beta testing for some devices.
Microsoft Edge's latest update also brings improvements to adaptive icons which would be part of Google's next operating version Android Oreo. Android users after the latest update to the Edge browser will also be able to share text from other apps since the update also includes support for sharing links.
Android Oreo is expected to bring support for adaptive launcher icons which would display different forms of icons depending on the device models. Microsoft has made sure to add support for the adaptive launcher icons in the latest Edge browser update.
As reported above the latest Edge browser stable update is available for Android users with Android Oreo installed on their devices and is available for download via this Google Play Store link.