Microsoft recently applied for a patent labelled "Audio earphones having an adjustable cable system" for phones, laptop and other mobile computing devices. The patent probably has nothing to do with the long rumoured Surface Phone, as it could part of Microsoft's initiative to expand its device portfolio with new products. The patent which was applied back in 2016 has been finally approved, meaning that Microsoft could go-ahead for mass production of the headphones.
The patent explains Microsoft's smart headphones' design and features, Microsoft has added several sensors to automatically pause any music when the user removes the headset, and the cables are adjustable.
Microsoft may be planning to include the batteries in both left and right pods, though the company explains that features such as sensors wouldn't work if both pods are used for the battery. One of the most interesting technologies used in this patented smart headphones is the sensors which are built into the pods.
"Sensors can provide additional functionality to the earphone apparatus. For instance, in one example that should not be construed as limiting, the one or more sensors can detect when at least one speaker units/earphone is inserted or removed from user's ear," the company explained.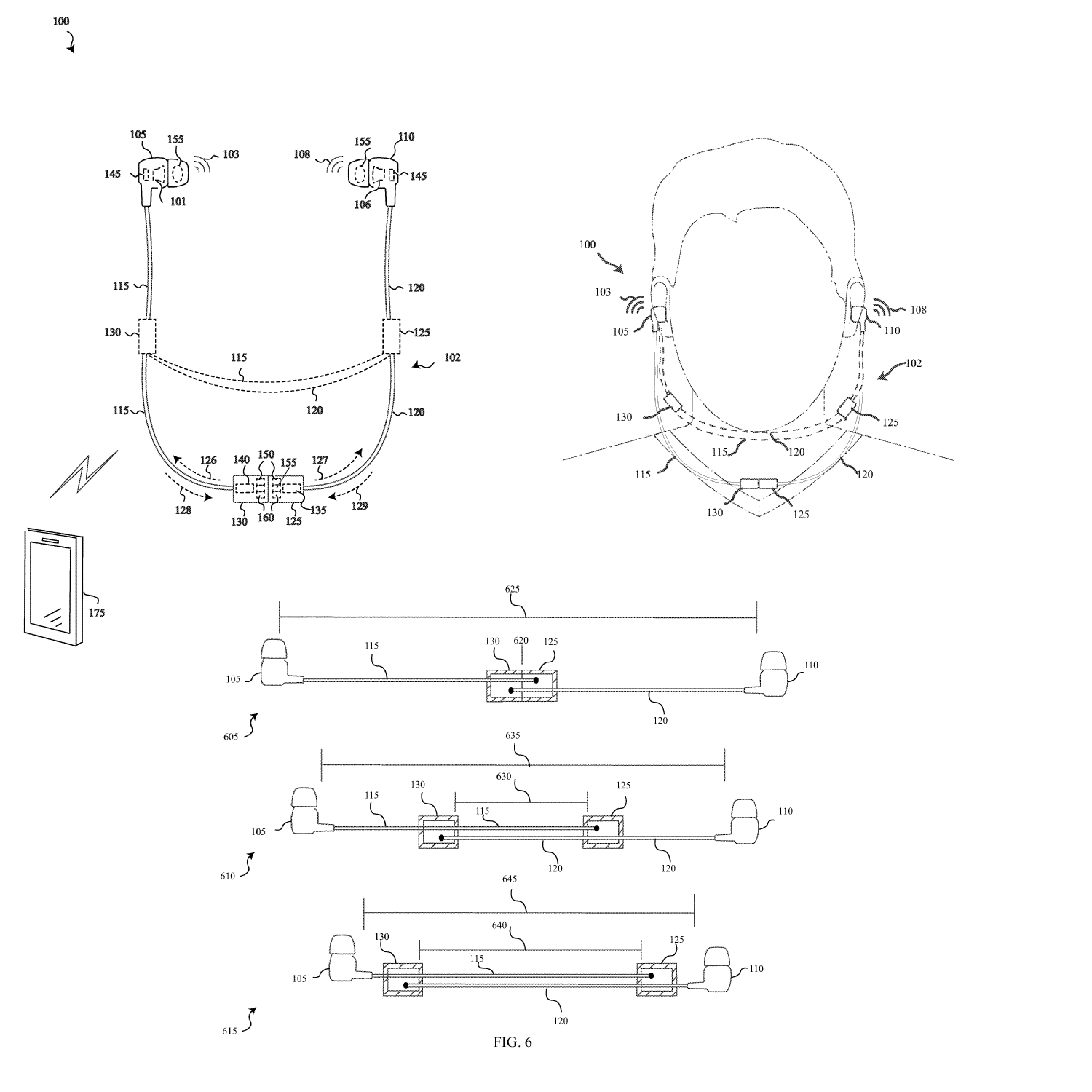 "The detected removal from the user's ear of at least one speaker unit/earphone may change an operating mode of the earphone apparatus, e.g., causing the earphone apparatus to automatically pause the playing of multimedia associated with at least one of the audio earphones," the company added.
The sensors in the pods will resume the music when the user wears the headphone again. In past two-three years, Microsoft applied for thousands of patents, only a handful number of such projects became reality, the approval of the patent doesn't confirm that the headphone is ready to enter production.