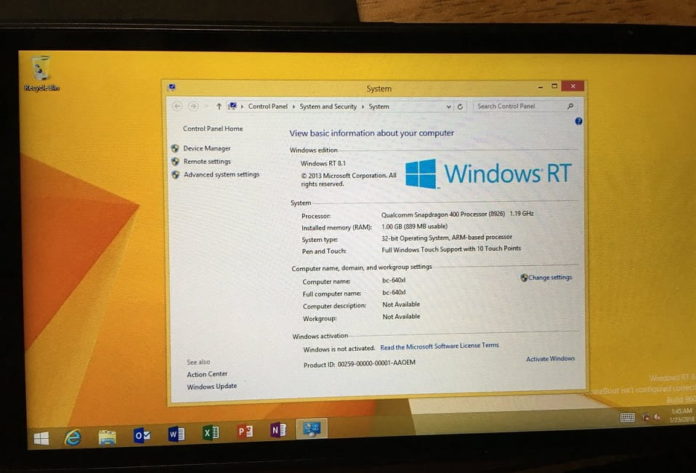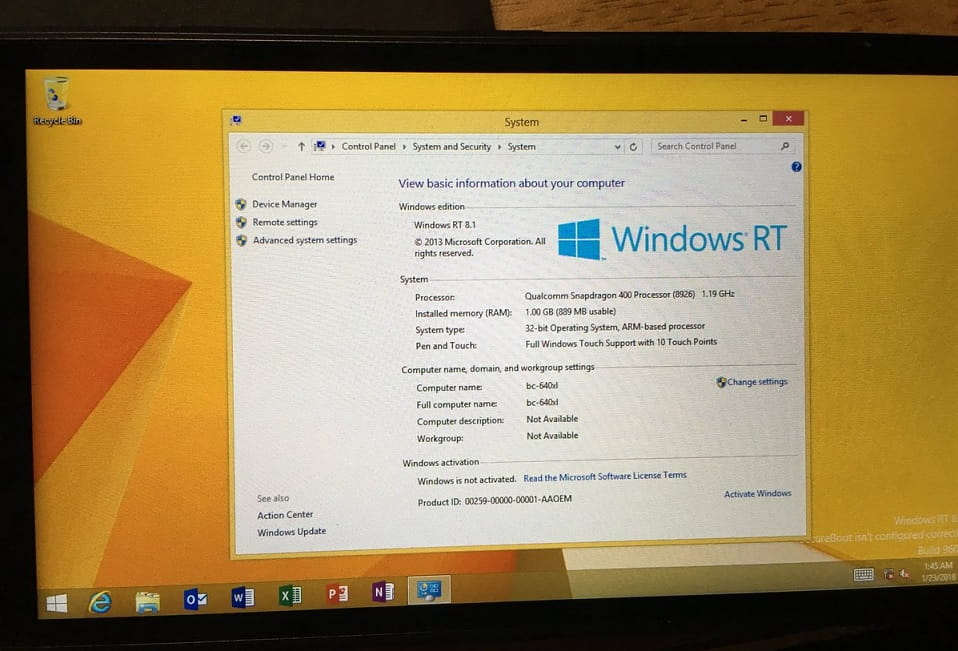 Yesterday we reported that a developer successfully ported Windows RT to Windows Phone, once again proving that the community is still committed to Microsoft's mobile devices. The Windows RT 8.1 on Windows Phone has been installed by some skilled developers who managed to hack their Lumia handsets to run the operating system originally created for PCs or tablets.
The Windows Phone enthusiasts are hard at work to keep Microsoft's Windows Phone alive by not installing Android apps or tweaking the operating system, but by porting Windows RT. As we reported yesterday, developer installed Windows RT on a Lumia 640 XL and he managed to run the operating system with the full desktop, internet connection and touch support.
The operating system appears to be running just fine on the handset, with full touch and internet connection support. Just like Windows Phone, Windows RT is also dead with no new features are planned, though, still it's great to see the experimental ideas coming up like this one, as it also opens the door to new projects.
"You need to be familiar with ACPI(reading table sources), UEFI, Windows Phone partition, Windows deployment stages, Windows Driver Development, Windows Kernel Debugging and patient," the hacker tweeted.
The developer is also writing the instructions which would also allow you to install the operating system on any Windows Phone, more information will be provided in the coming days. "For end users, they probably can flash it via a customized FFU once everything is validated," he added.
It's worth noting that even if you port Windows RT to Windows Phones, you would not benefit from such experiments. Developers are also working on bringing back Project Astoria, though don't get your hopes too high as the project is in its early stage.