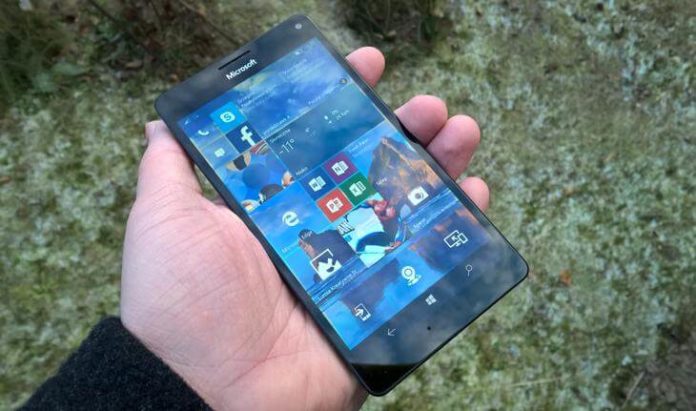 Windows Phone is in its final stage of being extinct. Microsoft is trying to get rid of the platform after they announced that it is officially dead. No more updates apart from security updates would be released for the platform. This clearly indicates that Windows Phone has no future and statistics confirms that the market share of the platform is near to being 0%.
According to Kantar statistics, the end of the platform is near and shares in some countries are close to extinction. Sales share has further decreased for Windows Phone during the three-month period ending November.
Again, the biggest loss in the shares is in France where it dropped from 3.6% to just 0.5% compared to 2016. The combined figure for Spain (from 0.5% to 0%), Germany (from 2.7% to 0.6%), Italy (from 4% to 1.9%), France (from 3.6% to 0.5%) and the UK (from 2.3% to 0.6%) is down to just 0.7% from 2.8%. In Australia, figures are down to 0.5% from 2.3%. In the US, its down to 0.5% from 0.8%.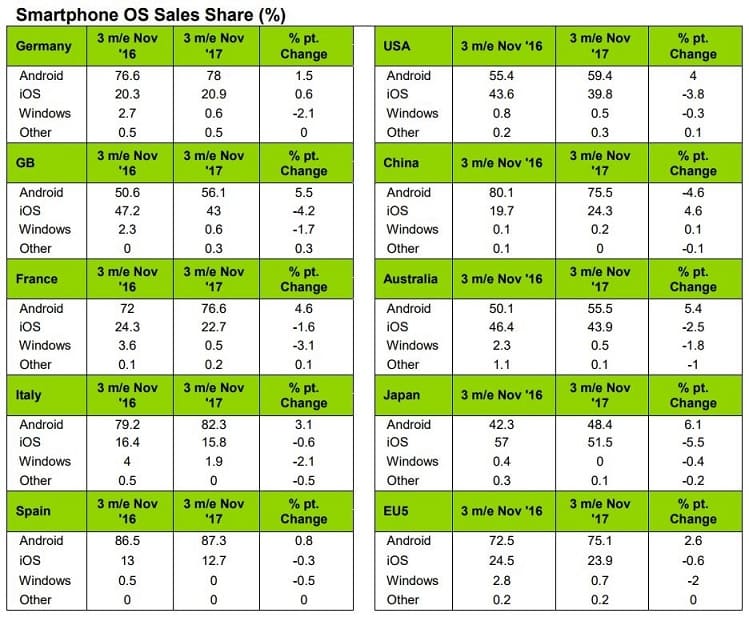 Windows Phone sales are already down to 0% in Spain and Japan from 0.5% and 0.4% respectively. Android on other hand is constantly growing and is on top of all. As Microsoft is done with the platform, extinction of Windows Phone can be seen very soon in all countries.