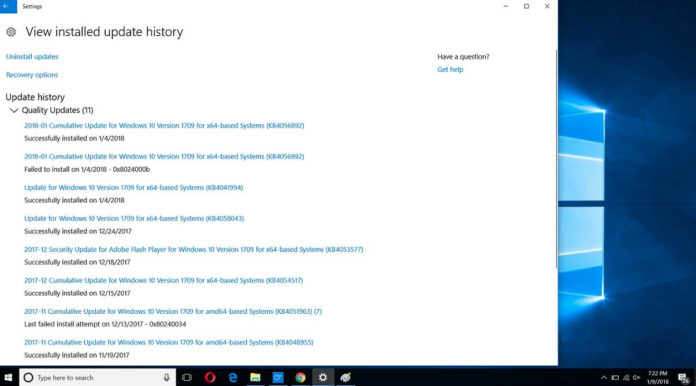 Microsoft recently patched Meltdown and Spectre vulnerabilities in all supported versions of Windows operating system, including Windows 7. Windows 10 KB4056892 and Windows 7 KB4056894 updates were causing BSODs on some PCs with AMD chipsets. Microsoft has finally acknowledged the bug with the latest patch for Meltdown and Spectre vulnerabilities.
Microsoft in an updated support page today confirmed that the company has temporarily pulled all Windows 10 and 7 patches to prevent BSODs on AMD chipsets and further issues on the impacted devices.
"Microsoft has reports of customers with some AMD devices getting into an unbootable state after installing recent Windows operating system security updates," the company said.
It's worth noting that Microsoft patched Meltdown and Spectre last week as part of the emergency updates for Windows operating systems. The bugs were expected since the update rolled out in emergency after flaws in Intel, AMD and ARM chips were discovered.
As we noted above, a cumulative update for Windows 10 and Windows 7 caused infinite BSOD loops on AMD. Microsoft is, however, pausing the rollout of these emergency patches for devices with AMD chipsets until the company figures out a workaround.
"After investigating, Microsoft has determined that some AMD chipsets do not conform to the documentation previously provided to Microsoft to develop the Windows operating system mitigations to protect against the chipset vulnerabilities known as Spectre and Meltdown," Microsoft added.
Microsoft is working with AMD to figure out what is causing the reported problems. Once the fix is available, the update will be once again available for Windows 10 and 7 devices.