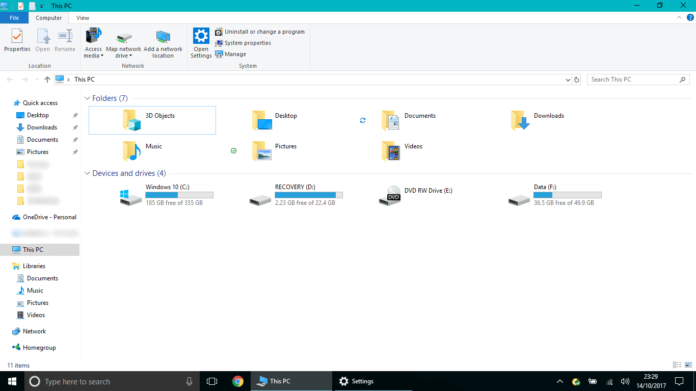 Microsoft is working on the fourth Redstone update for Windows 10 operating system. Redstone 4 is the next major update for Windows 10, the software giant is expected to release the new version of Microsoft's desktop operating system in early 2018.
Microsoft in a blog post revealed that Windows 10 is getting an improved version of 'Windows Search Indexer'. Formerly known as Windows Desktop Search (WDS), Windows Search Indexer is an indexing service that organizes files and folders stored in the system. File Explorer uses Windows Search Indexer to organize all folders so users can easily locate their documents, pictures and files.
Microsoft is currently testing an improved version of Windows Search Indexer feature that could dramatically improve its efficiency, meaning that you'll be able to locate your documents, pictures and files instantly.
"As the Indexer moves from folder to folder, query speeds drop. When the Indexer detects that query speeds could be dropping, it merges indexes to increase performance. A fully merged index returns results up to 10x faster than an unmerged index. But there's a catch: merges require a lot of CPU — which, in turn, drains the battery," Microsoft explained.
"The Indexer might actually be performing too many merges. Lower the threshold at which merges occur and our thinking was that we could improve battery life — without impacting search speeds," the company added.
With the Insiders, Microsoft is also testing Windows Timeline, a feature that Microsoft announced earlier this year and it is now supposed to arrive in Windows 10 Redstone 4 update. Timeline in Windows 10 allows users to save their app activity and users can later load the saved app activity.
As we noted above, the next version of Windows 10 codenamed Redstone 4 is projected to arrive in early 2018.