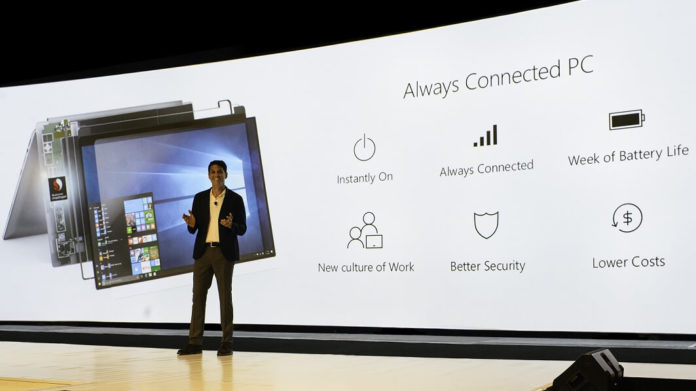 Earlier this month, Microsoft unveiled the first Always Connected PCs from Asus and HP at Qualcomm's Technology Summit in Maui, Hawaii. At the same event, Microsoft said Lenovo would be announcing its own ARM-powered Windows 10 PC at CES in January.
A new report now claims that Samsung is also working on a Always Connected PC and the device is expected to be announced next year. Chinese tech company, Xiaomi, best known for its smartphones is also planning to launch a new Windows 10 device with Qualcomm's Snapdragon chipset.
Xiaomi recently entered the PC segment with the launch of its first laptop Mi Notebook Air and the company is still producing new Windows 10-powered laptops under its Notebook series that directly competes with Apple Mac. Xiaomi and Microsoft's partnership should help Windows 10 on ARM project since the smartphone maker Xiaomi enjoys a large amount of popularity in China.
At Qualcomm's Technology Summit, Microsoft detailed the features of the Always Connected Windows 10 PCs, this new generation of PCs is "instantly on, always connected, with incredible battery life." It goes without saying that Windows 10 on ARM project is pretty impressive.
"For the last few months, I have been using an Always Connected PC, running on Qualcomm's Snapdragon platform. In the last week, I watched the movie Moana with my daughter, worked in PowerPoint, browsed the web every day, reviewed budgets in Excel, checked email while waiting to pick up my son from soccer, marked up a few PDFs with Ink, played some games on the plane – all of this without plugging in my power cord all week," Myerson said at the Qualcomm Technology Summit.
HP and Asus are the only two companies that launched Always Connected PCs this year. The latest Always Connected PCs are powered by the Snapdragon 835 processor and Microsoft claims that these devices offer incredible battery life. Microsoft is very confident about the Always Connected PCs project, do you think the ARM-powered Windows 10 devices will be a hit? Share your thoughts in the comments below.