Windows Update on Windows 7 machine seems to be broken at the time of writing this story. Many users on Microsoft Answers forum reported that they are getting Windows Update error 80248015 on Windows 7 when checking for system updates. According to affected users, the issue first began on December 3 and Microsoft hasn't rolled out a fix yet.
As noted above, the error first began at some point on December 3 and is growing. This appears to be a Windows server-side error which has affected the Windows 7 and Windows Server 2008 devices.
Windows Update error 80248015 on Windows 7
The users claim that they are getting the error message "Windows Update cannot currently check for updates because the service is not running. You may need to restart your computer" when checking for updates on Windows 7 machines.
Fix for Windows Update error 80248015 on Windows 7?
As of right now, Microsoft hasn't revealed any workaround but according to some users, if you change the system's date to something older than March 12, 2017, you will be able to check for updates and install them if available.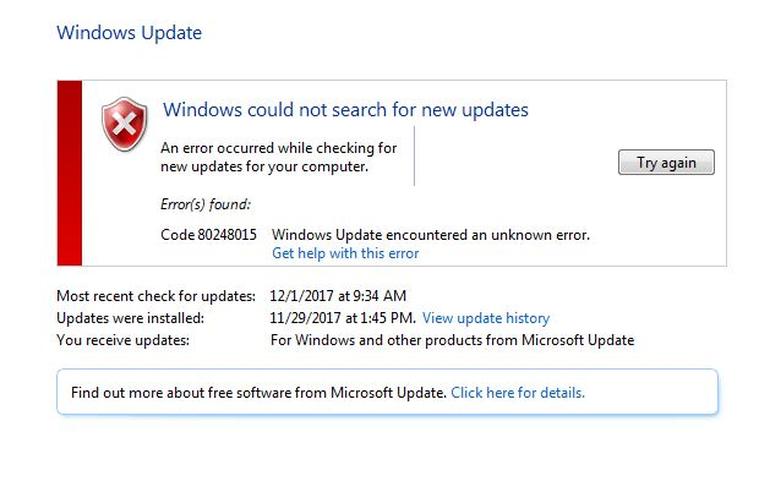 According to the reports, Microsoft may have missed updating the Expiry Date of a file and this broke the Windows update on Windows 7. Since the report indicates that the issue is widespread, Microsoft might release the fix for the problem in a couple of days.