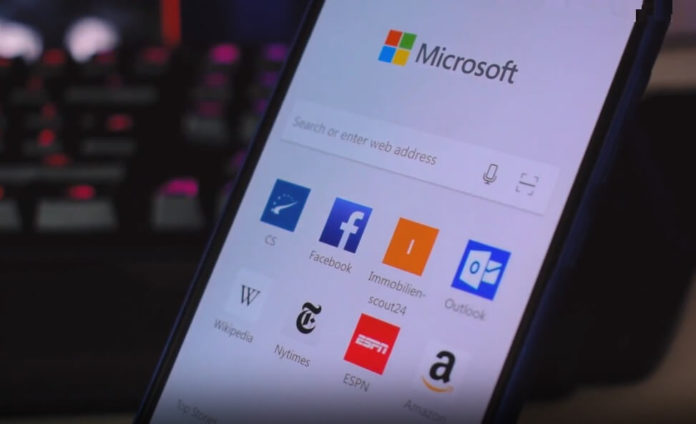 Microsoft recently updated the Edge browser for Android on the Google Play Store and the app is now out of beta. Since its debut, the app has been marked as Unreleased on Google Play, confirming the beta state of the Microsoft Edge browser and thanks to all the latest updates, the Edge browser is now out of beta.
With the removal of the beta tag from the Edge browser, Microsoft has confirmed that the Windows 10's default browser is finally ready for Google's mobile platform, we are expecting a statement from the Redmond giant as the app recently crossed 1 million active users.
Microsoft Edge for Android is based on Google Chromium project, meaning that it is basically Chrome browser under Microsoft brand. The Edge browser for Android creates one continuous browsing experience for Windows 10 users across their devices. Microsoft also syncs the content and data in the background so that you can browse the same content across devices.
Just like the Windows 10 version, Edge for Android also has basic features like the Hub which allows users to find, view and manage their content on-the-go. "Microsoft Edge is designed for Windows 10 users to browse the web how they need to, wherever they are, without disrupting their flow," the company explains.
Microsoft Edge for Android also supports Windows 10 Fall Creators Update's Continue on PC feature, allowing users to pick up from where they left off by seamlessly moving content between their mobile device and PC.