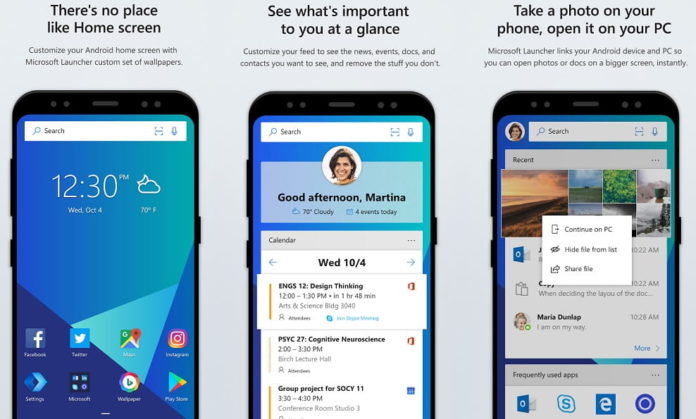 Microsoft's designer Joshua Bradley revealed on Twitter that Microsoft Launcher now has 1 million users, and the Launcher is growing at an incredible pace despite this being a simple application Launcher. The UX designer has however removed his tweet.
Microsoft may be planning to officially announce the big achievement as its Launcher is becoming one of the popular apps in the Google Play Store. Joshua Bradley's tweet also revealed that Microsoft Launcher was the number one trending in the Google Play Store the past week, which is a clear indication that Microsoft's strategy for rival platforms is working as expected.
Microsoft recently rebranded Arrow Launcher with Fluent Design, and at the time of writing this story, there are currently more than 327,122 ratings, the overall rating is 4.6 stars out of 5 in the Google Play Store. The Microsoft Launcher is installed between 5 million and 10 million users/devices.
Microsoft Launcher brings Android users in sync with Windows 10 devices, it has a beautiful interface consisted of Fluent Design elements. You can connect your phone to Microsoft Account and use the Continue on PC feature to sync your Android smartphones and Windows 10 devices.
"With Microsoft Launcher (formerly known as Arrow Launcher), you can personalize your Android device to match your style with wallpapers, theme colors, icon packs and more. With a Microsoft account or work/school account, you can access your calendar, documents, and recent activities in your personalized feed," Microsoft explains.