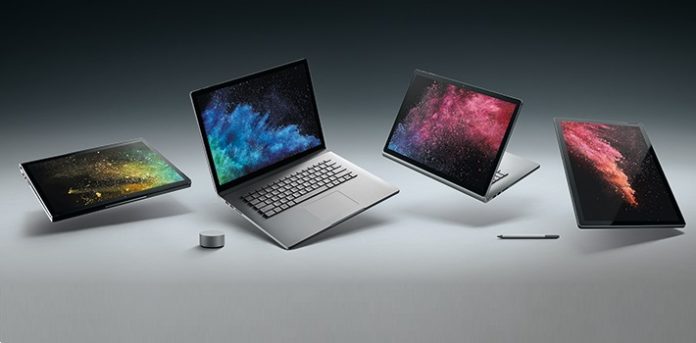 Microsoft announced its Surface Book 2 on October 17th, with two models 13.5 inch and another 15 inch. The devices are available for purchase in select markets and the customers have given positive feedback in regards to the devices.
However to our surprise we found out that the 15 inch Surface Book 2 has a battery drain issue even after the charger is plugged in. The issue occurs and is found with users playing 3D games on the device.
After the battery drain issue was reported, the Redmond Giant has confirmed the battery drain in circumstances which belonged to prolonged gaming with Power Mode slider set to "Best performance".
The battery drains while users are playing 3D games and the device is connected to the power supply with the charger provided in box. The battery drain issues occurs generally in circumstances when the users are playing 3D games on their Surface Book for a long time in spite of the device connected to the charger.
The 15 inch device is shipped with a powerful quad core Intel Core i7 processor powered with an NVIDIA GeForce GTX 1060 discrete GPU, the most powerful GPU used in the device.
Sliding to the Best Performance option setting, users will find a distant difference in the GPU clock and increase in the fan speed and audio volume which effects the battery to drain faster than normal since Microsoft has provided a 102 watts charger with the Surface Book 2 which would seem inefficient to charge the laptop at full performance.
We would think that Microsoft might provide a more powerful charger in the near future, but currently this could be something as a bad review for a device launched just a month ago.