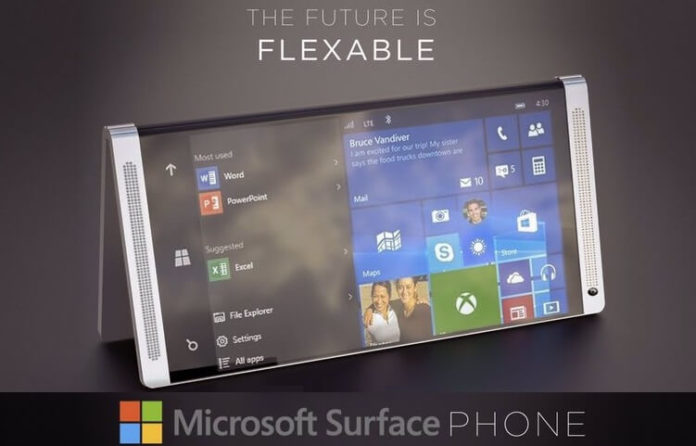 While Windows Phone is dead, Microsoft hasn't given up on the idea of Windows on Mobile just yet, as the company was internally testing a Surface Phone and now a foldable mobile-type device codenamed 'Andromeda'. We already know that Microsoft is planning for a foldable Windows 10 device as the company has not only patented similar designs but the executives also confirmed that Microsoft's next Surface mobile device won't be a simple smartphone.
Microsoft will use the Windows 10 Composable Shell (CShell) to run Windows 10 on any form factors such as a foldable device. Additionally, a reliable rumour also confirmed that Microsoft's foldable mobile is already in the prototype phase.
Microsoft watcher Brad Sams recently revealed that HoloLens inventor Alex Kipman is also working on the development of the displays for the foldable mobile device 'Andromeda'. "One rumor that I have heard but have not been able to confirm is that Microsoft wants to build a holographic display to be able to show holograms," he explained.
Now an Italian website has spotted a project from Microsoft Research team where the company demos a tablet-sized device which supports Kinect-like sensor, confirming that Microsoft was testing such displays since 2014. "Many people are working on near-field user-interface devices that detect hover, gesture, and pose. But there is nothing in the space in front of a device to show the user what to do. This project introduces a floating display that hovers over the device, providing visual cues for gestural interactions," Microsoft Research team explains.
A similar technology could be implemented on the Andromeda mobile device to produce holograms. It is worthing noting that the foldable Andromeda mobile device is not the long-rumoured Surface Phone, the original concept of the mythical mobile device was probably cancelled when Intel killed the SoFIA and Broxton chip.