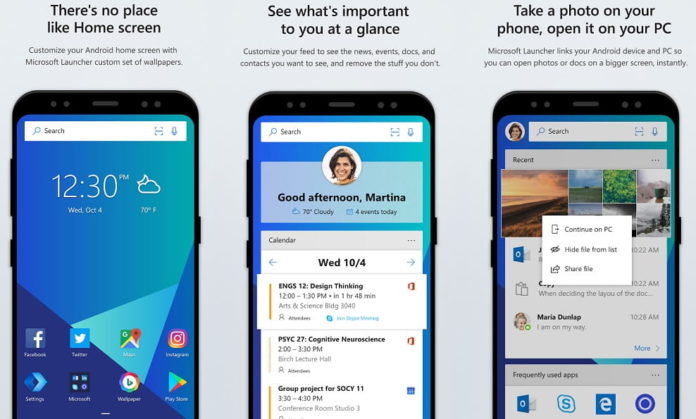 Last week, along with the announcement of Edge browser for Android, Microsoft also revealed that the company is giving a new look and name to the Arrow Launcher. As part of the branding change, the Arrow Launcher is now known as Microsoft Launcher. Today the new app is finally rolling out to the general users while last week Microsoft did update the app only for the beta testers.
Today, Joe Belfiore confirmed that the Microsoft Launcher has exited beta and it is gradually rolling out to the existing users, it might take a couple of days or weeks for the launcher to get updated on all Android devices.
Microsoft Launcher comes with a touch of fluent design, the new design language is being used in the Windows 10 operating system and surprisingly Microsoft is also bringing some of the fluent design elements to the Android devices. Another new feature is the Continue on PC that lets you view the photos directly on PC without making major changes to any of your devices.
Microsoft Launcher has a feed which is accessible from the right swipe and it shows top news, important events, recent activities, photos and most frequently used apps. Just like any Microsoft app, the Launcher is also customizable – you can change the theme, wallpaper, and accent colours, icon packs to personalize the look and feel of the device.
If you have recently switched to an Android phone, you should check out the Microsoft Launcher on the Google Play Store, the interface is however not as good as WIndows 10 Mobile but the overall experience is much better than any other launcher.