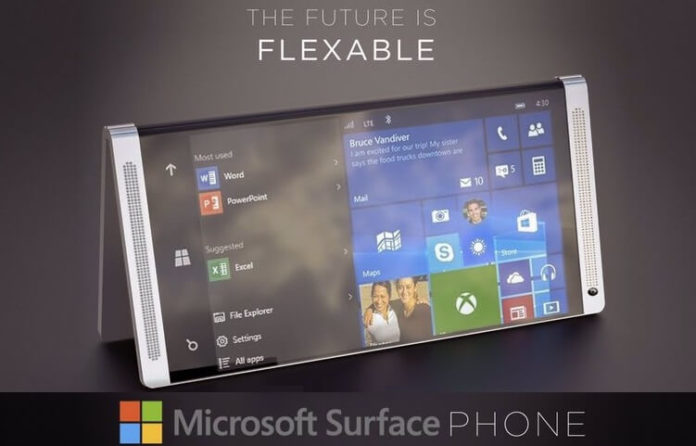 Microsoft's next mobile device 'Surface Phone' is now rumoured to arrive next year and the report also claims that even third-party Windows Phones are also coming. Rumors surrounding a Surface Phone started way back in 2012 and since then we have seen a lot of reports claiming different features of the ultimate mobile device. The rumours boosted when Executive Vice President and Chief Marketing Officer at Microsoft confirmed the company's plan of building new premium Windows Phones for both consumers and businesses.
Later when Microsoft's CEO Satya Nadella hinted that the Redmond giant is at work on to build the most ultimate mobile device, a mobile that is "not as defined by today's market leaders" and it would be unique. The past rumours pointed out that Surface Phone will be unveiled this year but Microsoft has delayed the phone until the end of 2018 or 2019.
Surface Phone Release Date
A new rumour now claims that Surface Phone with Andromeda OS will be unveiled in the second half of 2018, it might be a legit report considering Microsoft has been internally escalating the development of the new OS. The new rumours confirm that Surface Phone is being internally tested with new Andromeda OS and it appears that there is something else coming next year too.
Sources have revealed that Microsoft's partners; Lenovo, Dell and HP are also planning to launch new Windows Mobile devices with Andromeda OS. Both Surface Phone and third-party Andromeda-powered Windows Phones will be unveiled next year if everything goes smoothly.
Past rumours have already confirmed that Andromeda will be a mobile-focused operating system and it is stated to be the future of Windows operating system. Windows Phone will be back again with new Andromeda OS. Unfortunately, Microsoft isn't planning to market the Andromeda OS and its features, the reason behind this is yet to be known.
It looks like that the next year is going to be exciting for the Microsoft fanboys. What features would you like to see on the Surface Phone and third-party Windows Phones from the top vendors?