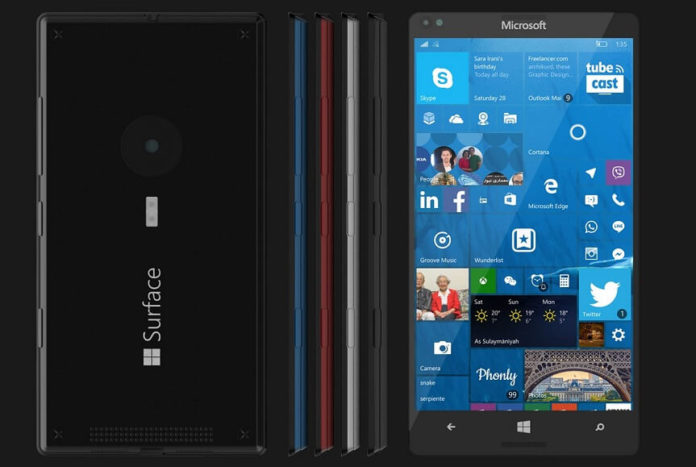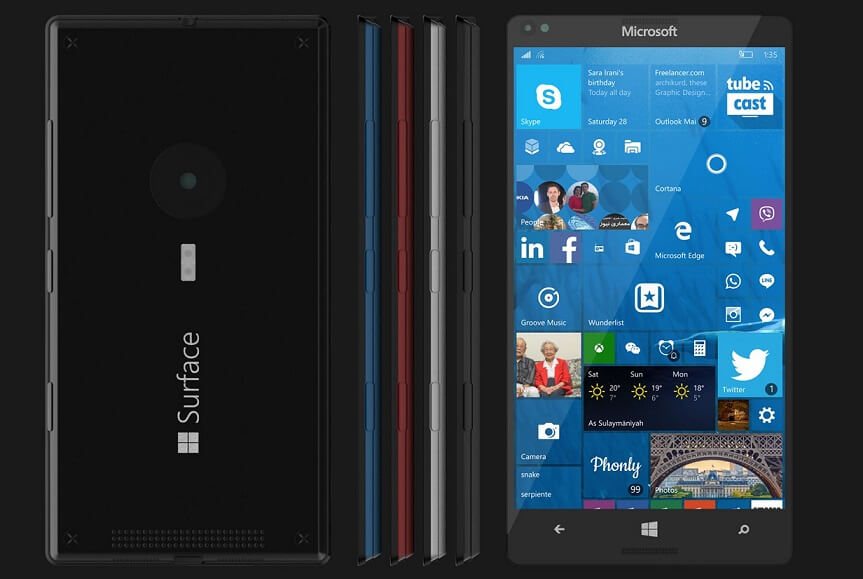 Microsoft has been struggling a lot with its Windows Phone Division. The Lumia devices were really great and stunning but the problem is that the OS has no Apps-Filled App Store, not even the games like Clash Of Clans, Clash Royale and other SuperCell games which are topping the charts currently. Microsoft did their best to make Lumia the best phone ever from Microsoft with truly innovative new features like the Continuum which we can see on the Galaxy S8 and Note 8, after 2 years. The reason behind the failure of Windows Phone is of course App Store, the OS is fluid, fancy and smooth but no namely popular apps.
In fact most of the Android Users love to use a Windows Phone but, for the same reason they don't actually purchase it. So how should Microsoft tackle it? They released a new feature for Windows which has Universal Windows Application, such Applications use a code which can be run on almost all Windows Devices, for instance, you can run a UWP on the Surface or any other Windows Device and vice versa, they did this strategically to drew developers towards Windows Ecosystem and develop apps for Windows. This did really worked out for Microsoft as there was rise in the number of apps in Windows Store after release of such code system, but that wasn't as significantly working out because there were still many applications on the store which cannot be run on other Windows Devices except Windows 10 on Desktop, for instance, Win32 (Project Centennial).
Surface Phone's big feature is the new OS itself
So now, Microsoft is working out on a new OS which is currently being called as "Andromeda OS". So what exactly is Andromeda OS? Andromeda OS is actually a OS which is being developed in order to give Windows 10 its full potential and run almost all app on every Windows Devices. Microsoft wants to get rid of this boundary of apps which are running on just one particular platform. It also gives Microsoft and the hardware makers the ability of building and customizing the OS for their hardware needs. Like for instance, and Hardware Company came up with Biometric Password Hardware then they can customize the Windows for the use and incorporate that feature into their Hardware.
So this actually means Andromeda OS will make run Windows 10, the OS, on even a Windows Phone, and not the Windows 10 Mobile, which is customized and is not actually a Windows 10. We can predict Andromeda OS might come out next year. And yes, Microsoft will continue to make the Pro and Home variants of Windows 10.
With the release of Andromeda OS, new Windows 10 will be rolled out with its full potential and it'll change the future of all Windows Devices which help us Do Great Things. The boundaries of incompatibility of an app to run on other version of Windows 10 will be broken down and Microsoft's true Windows Universal Platform will be out for developers. And I'm sure, later on, Windows will have nearly equal apps as like on other OSes currently.
Surface Phone will be unveiled along with Andromeda OS powered Windows 10, which will shake-off the Mobile Market and make Microsoft's way into the top mobile manufacturers list.
Microsoft does truly innovate things rather than to copy them and incorporate into their devices. But sometimes this does not works out well, but the thinking of truly innovating things will surely make Microsoft the truly innovating giant out there. Do you think Andromeda OS will be the path to Surface Phone's success?