A leak recently revealed that Microsoft's long rumoured "Centaurus" device with dual-screen could be unveiled later this year and the company may start shipping the device in the first quarter of 2020.
According to reports, the dual-screen foldable device from Redmond Giant will be powered by an Intel 10nm Lakefield SoC, a new processor that has been designed to deliver stable and better performance. Intel Lakefield comes with more than one type of CPU and it's packed with integrated memory.
It also comes with integrated wireless connectivity and I/O interface. Many different components are built into the Lakefield chip to create a better-rounded system.
Microsoft's dual-screen Windows Core OS device will feature two 9-inch screens with a 4:3 aspect ratio.
The 9-inch display will have a resolution of 1440×1920 pixels and a pixel density of 267. Interestingly, Microsoft is also preparing a 'Book Mode' user interface and demand forecast is 30,000 to 40,000 units, according to new information by IHS Markit.
IHS Markit has also shared a concept image that shows off the device's display specs and expected design.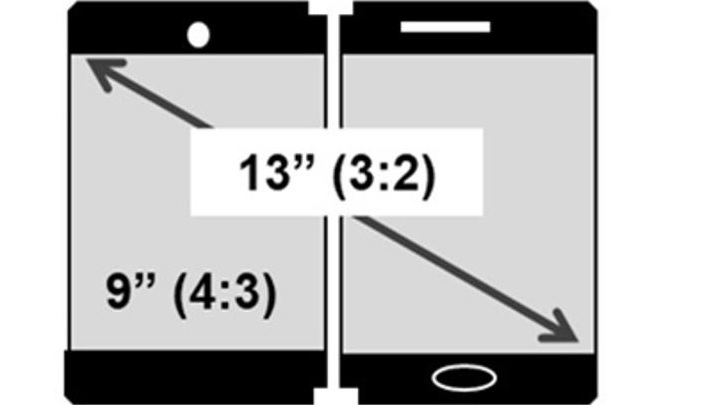 The hardware specs have come from "supply chain info" and other information aren't known at the moment.
The initial report revealed that Microsoft's dual-screen device will be able to run Android apps on top of Windows Core OS, a lightweight and modern operating system for dual-screen devices and new form factors.
Samsung, one of the early adopters of the foldable mobile business, recently delayed its Galaxy X due to technical issues. Microsoft might be doing the right stunt to take its time and deliver the best foldable device.