As per reports, Microsoft is internally developing a new version of Windows, which could be launched under a new brand, to compete with Chromebooks in the education sector. It's not clear whether Microsoft will launch the new lightweight platform as Windows Lite, Lite OS or something else.
As per the latest report, Microsoft is trying hard to get the Lite OS out in the public or at least share the details with developers. Microsoft could discuss the new operating system at its Build developer conference in May and the company might begin testing the bits of Lite OS widely in summer of 2019.
As Microsoft appears to be speeding up the development of Lite OS, the company might try to get it out later this year but it's not known if it has any plans to launch a public preview of the OS.
The interface of Lite OS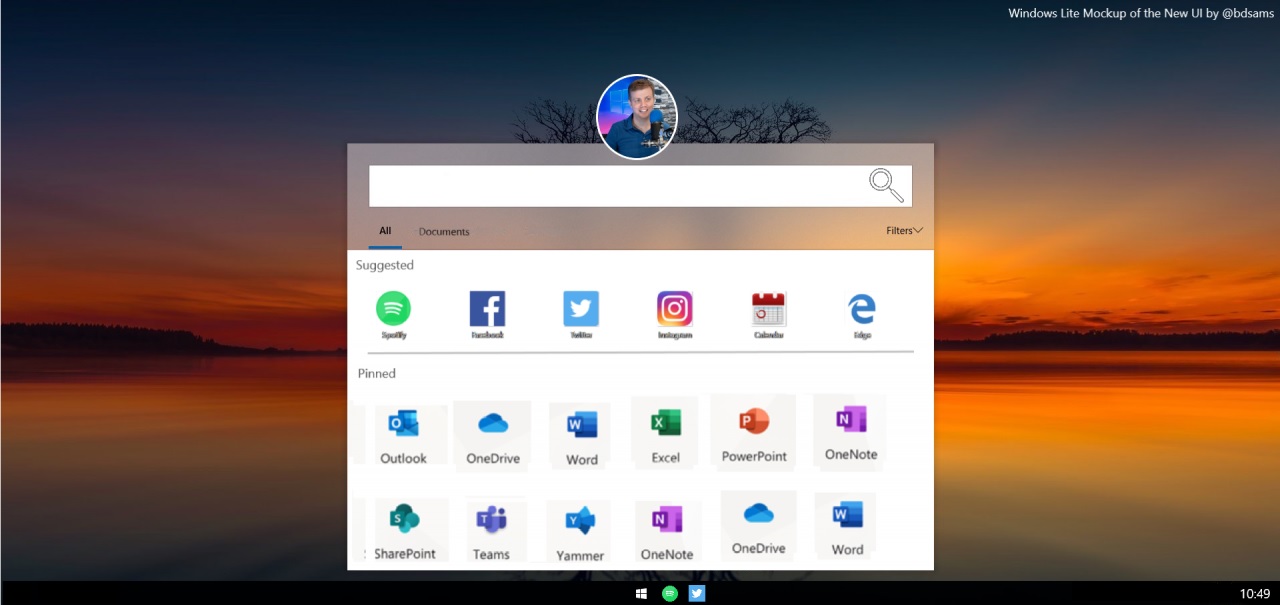 The UI of Lite OS will look familiar but there'll be some noticeable changes to differentiate itself from the main Windows 10 operating system. Brad Sams has created a mockup based on the rumours and findings.
As you can see in the above mockup which is an attempt to guess the UI, the look of the desktop is somewhat familiar but is also different at the same time. The other experiences, including some elements and the OOBE (Out of Box Experience) still resembles the interface that Windows 10 offers.
The report states that the Lite OS still has the File Explorer, the same multi-tasking experience with windows everywhere and it offers a familiar experience.
At this point of development, the Lite OS can only run the UWPs and PWAs, but it will eventually support Win32 applications in some ways.
While Microsoft plans to target the low-end affordable devices with Lite, we can also expect that the OS will target a group of heavy users. Windows 10, on the other hand, will continue to be the main solution for power users.