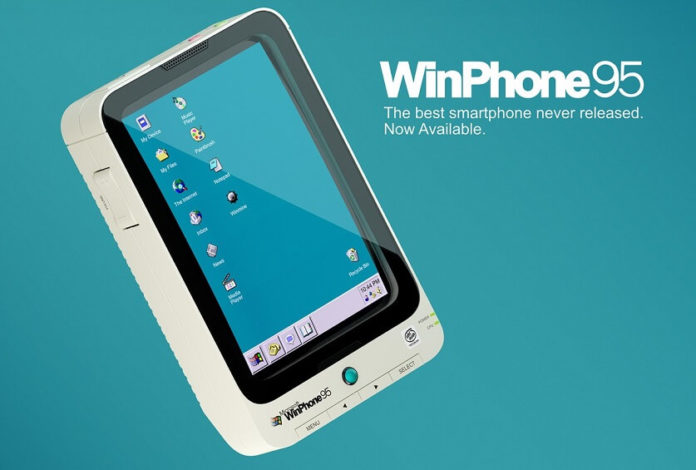 A designer has created a new Windows Phone concept, wait it's not a Surface Phone but a smartphone with Windows 95. In the past, we have seen a lot of Surface Phone concept but a Behance designer Henrique Perticarati created a concept out of the box. WinPhone 95 is a conceptual phone that reimagines a smartphone with Windows 95 operating system.
Codenamed Chicago, Windows 95 was Microsoft's first consumer-oriented operating system released back in 1995 on August 24. Microsoft's Windows 95 was a major update to the Windows operating system. Windows 95 is for PCs but what if Microsoft had launched a smartphone with Windows 95? It would have been called the WinPhone 95.
WinPhone 95 Concept: A smartphone with Windows 95
WinPhone 95 is a box-like phone with a plastic finish. It has a 1.2-megapixel camera with Sony Mavica Lens on the back. WinPhone 95 puts the entire world in your hands with Internet Explorer, Microsoft's web browser for Windows operating system that lets you surf the internet and read popular sites such as MSN.
Retro-style WinPhone 95 concept also shows feature such as such phone calls, e-mails and messages. At the bottom, it also has the Trackball for navigation and multitasking. Just like any Windows 95 device, the WinPhone 95 also comes with a parallel port and VGA connector.
Productivity like a boss, what do you think about the WinPhone 95 concept? Let us know your thoughts in the comments below.