It has been months since Microsoft officially confirmed that Windows 10 Mobile will rest on the feature2 update, a Windows Phone 7.8-style update. As Microsoft has moved Windows 10 Mobile away from the development branch, things have become boring for the Windows Phones user but the good news is that the OS is not being killed off anytime soon.
The internal reports have already revealed that the feature2 branch will continue to support Windows 10 Mobile operating system. Although it will only get bug fixes and improvements, the operating system will still be supported.
As spotted by WBI, Microsoft has noted that they will support Windows 10 Mobile Creators Update or the feature2 update devices until October 13, 2020. After this date, Microsoft will end mainstream support for the OS and it will be completely useless. It is however confusing as on another support page, Microsoft has mentioned June 11, 2019 as the mainstream support end date for Windows 10 Mobile.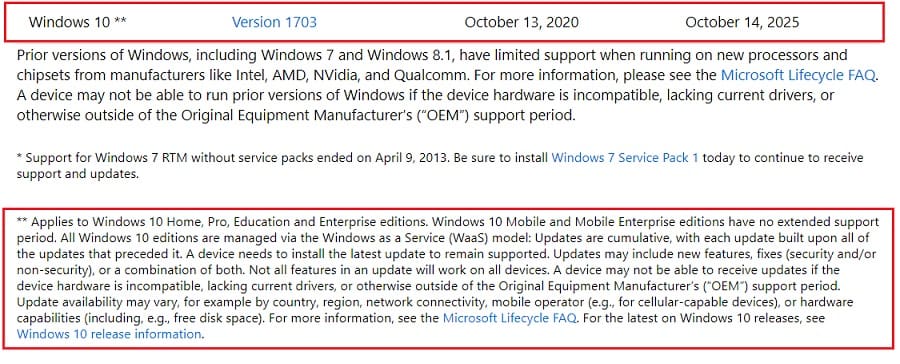 It doesn't matter as in the coming years (before 2020), the third-party developers will stop supporting Windows 10 Mobile as Microsoft is not going to port new APIs to feature2 branch after the Redstone 4 or 5 release. Microsoft is still going to support old Windows Phones while on the other hand, Android OEMs usually drop support for their phones in less than 2-3 years.