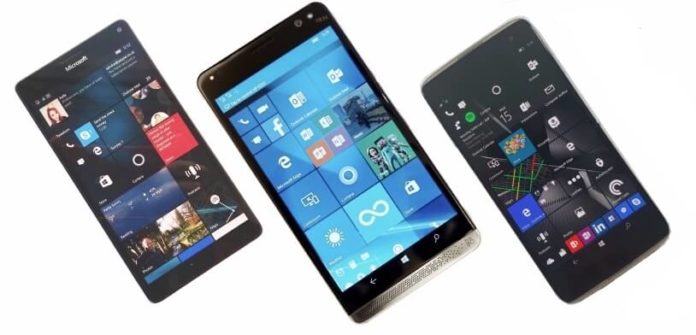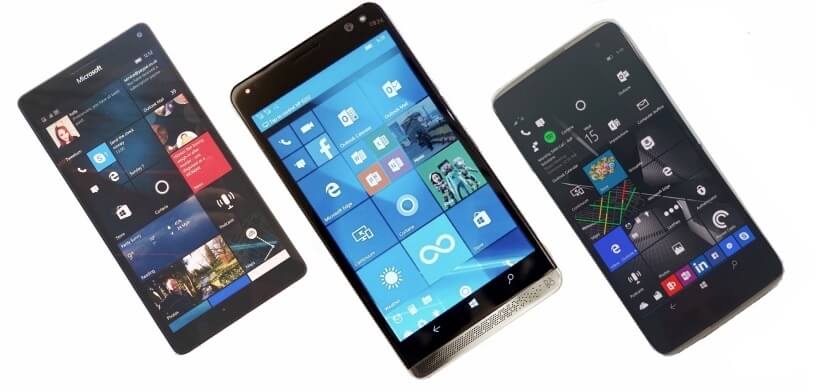 Windows Phone has been struggling to gain market share because Microsoft is not paying attention to its own mobile platform anymore. It's been years since Microsoft launched the Lumia 950, the company's last flagship Windows 10 phone. Although, Microsoft managed to convince its partner to launch the Windows 10 powered smartphones.
Acer, Alcatel and many more big names have launched the Windows Phones this and last year. Some are cheap while some are expensive. In this article, we will find out the best Windows Phones that you can buy in 2017.
Best Windows Phones of 2017
#5. Vaio Phone Biz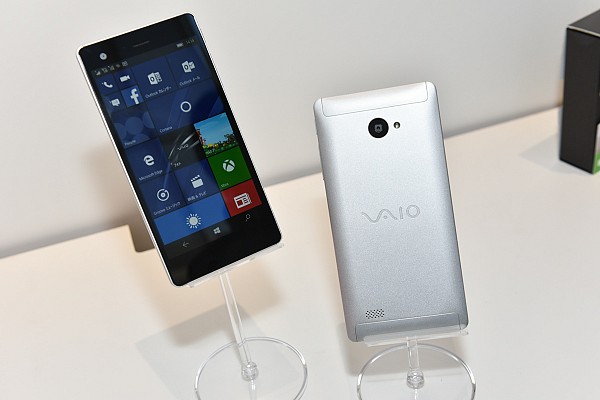 Last year, Vaio announced its new Windows 10 powered smartphone. The phone is available only in Japan but you can ship it to almost any country via eBay. Vaio Phone Biz has a 5.5-inch Full HD display and premium design. It has aluminium coating on back and aluminium slides, the combination gives the Vaio Phone Biz a premium look.
It comes with 3GB of RAM, 16GB of internal storage. The smartphone runs Qualcomm Snapdragon 617 processor, an average chipset but it still does a good job. It goes without saying that the Vaio Phone Biz for $400 is a good deal.
#4. Acer Liquid Jade Primo
Acer's Liquid Jade Primo is a flagship Windows 10 Mobile device. It comes with a stunning 5.5-inch Full HD display which is protected by an ultra-tough 2.5D Gorilla Glass. The Liquid Jade Primo is one of the popular Windows Phone among the enthusiasts. The 21MP main camera on the Liquid Jade Primo lets you take pixel-perfect landscapes and intimate subject shots.
Acer Liquid Jade Primo is a pretty phone thanks to the elegant curves and a polished hairline-brush finish on the back. It has whopping 3GB of RAM and a
Qualcomm Snapdragon 808 64-bit Hexa Core Processor. As it runs Windows 10, the performance is stunning with no glitches or lags while using the phone.
#3. Lumia 950 & 950 XL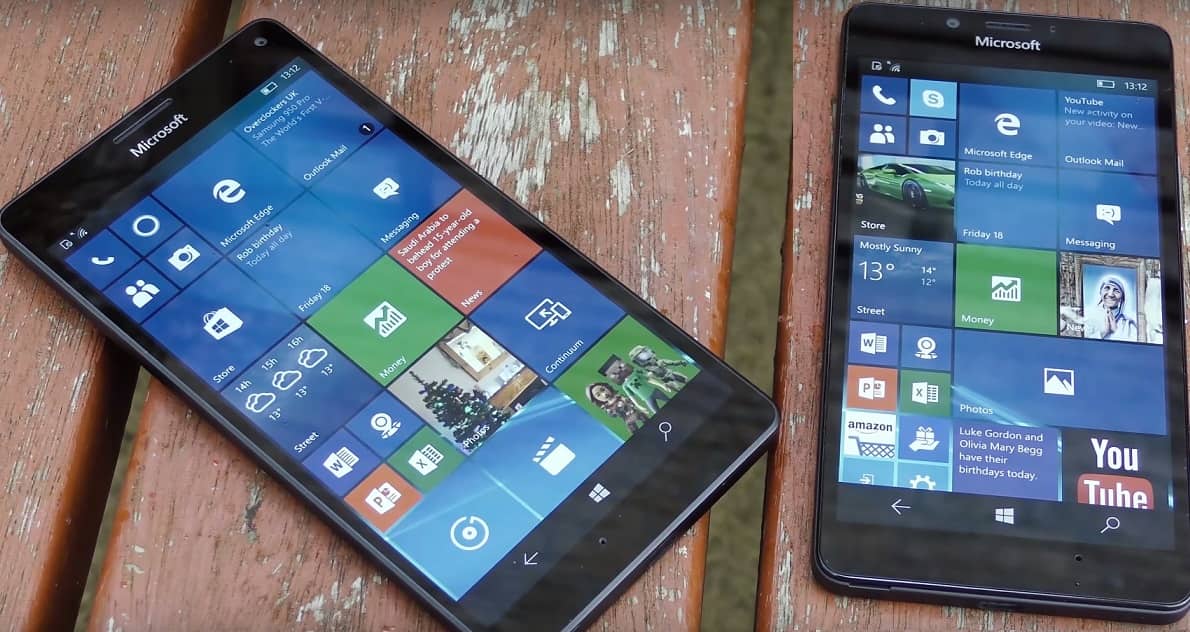 Microsoft's Lumia 950 and 950 XL are old phones but they are still the most popular Windows 10 smartphones. As Microsoft has given up on Lumia brand, the Lumia 950 is the last flagship phone from the Redmond-based Microsoft. The phone is also getting discounts lately and it is still worth the money.
Lumia 950 comes with 3GB of RAM, 32GB of storage and Qualcomm Snapdragon 808 processor. It has a stunning 5.2-inch Quad HD display and a lightning-fast hexa-core processor. Lumia 950 supports Windows Hello and Continuum. Furthermore, Microsoft is going to support the phone until the end of 2019.
#2. Alcatel Idol 4S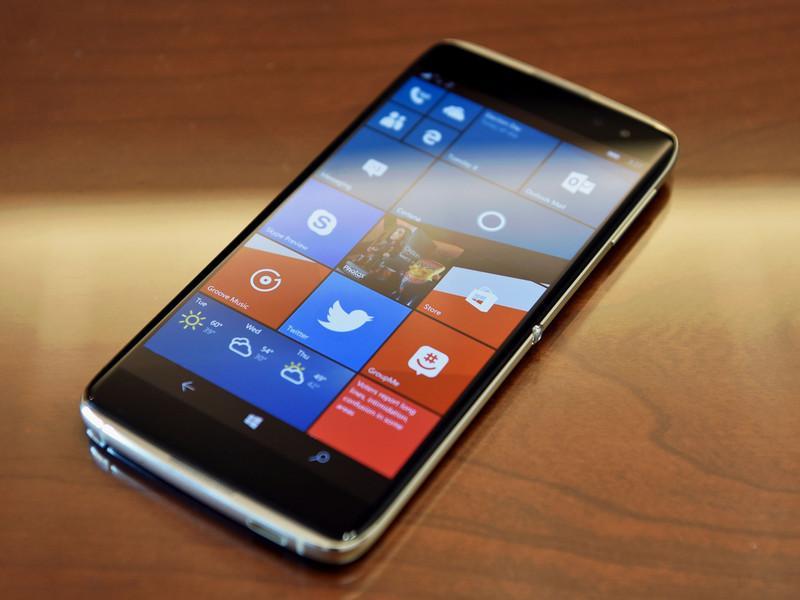 Alcatel Idol 4S is the #2 best Windows Phone because it has been discounted at several online stores including Microsoft. Available for just $199, Alcatel Idol 4S supports Continuum, which gives it PC-like powers. It is a high-powered, multi-purpose phone designed for the boardroom and beyond.
It has a beautiful 5.5-inch Full HD AMOLED display brings your pictures, movies, apps, and games to glorious life—even in direct sunlight. It goes without saying that the Idol 4S is a good deal for $200.
#1. HP Elite x3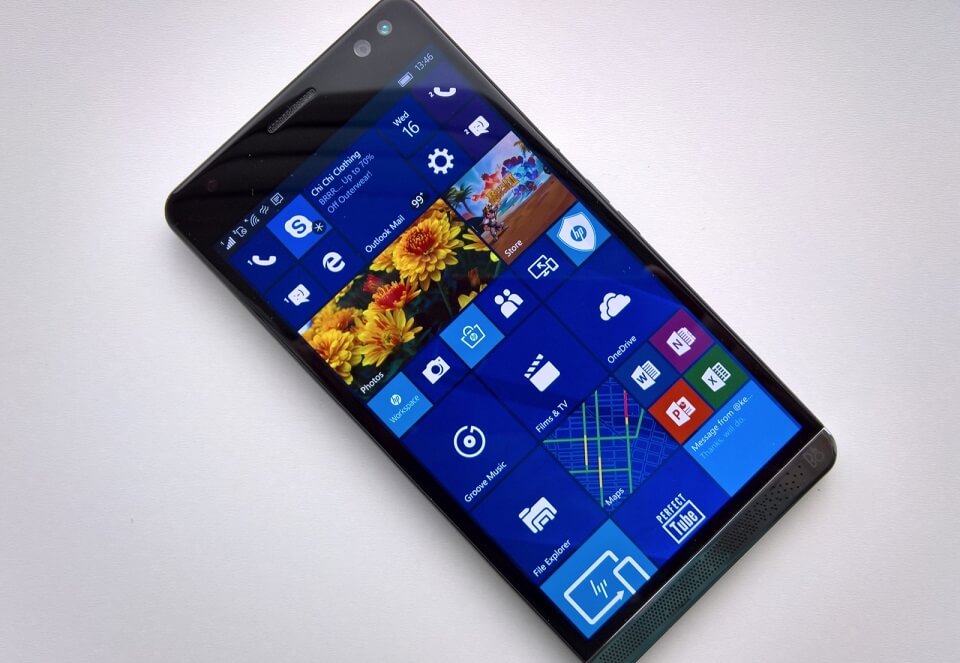 The HP Elite x3 is a beast that puts the power of a PC in the palm of your hand. HP Elite x3 features a brilliant 5.96-inch WQHD AMOLED multi-touch display and runs Windows 10 operating system. HP Elite x3 is the only powerful Windows 10 device available in the market, HP is targeting the business customers with its new phone.
HP Elite x3 also supports Windows Continuum. It has 16MP rear camera that takes razor-sharp pictures and video. On the front, the 8MP front-facing camera is installed which is optimized for video calls.
Conclusion
If you are looking for a powerful Windows 10 device, the HP Elite x3 might be your best bet. On other hand, if you want a phone with the premium look – you should pick up the Vaio Phone Biz.