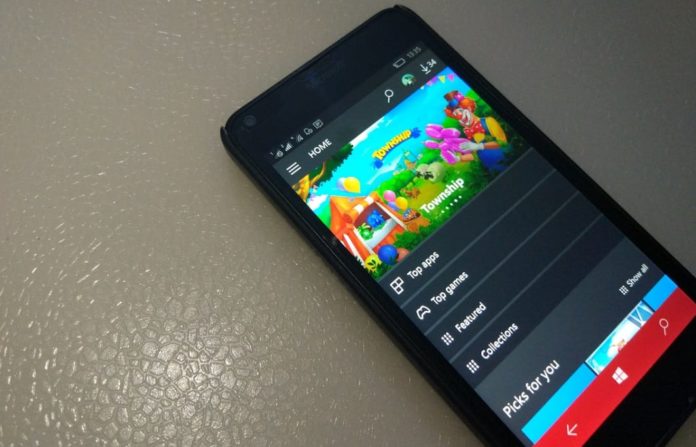 Microsoft is now rolling out a new update for Windows Store to Windows Insiders on the Release Preview Ring. The new update is available for both Windows 10 Mobile and PC, the updated version v.11707.1001.23.0 brings changes to the interface.
Windows Store interface has been tweaked and it looks much better now, especially on Windows 10 Mobile. On Windows 10 PC, Microsoft has separated the logged in user options from the drop-menu. When you'll click on the user button, it will show an option that lets you add new work or school account, the similar change is visible on mobile.
On PC, the new drop-menu has other options such as Downloads and Updates, Settings, My Library. On both Mobile and PC, Microsoft has reduced the darkness of background grey colour and this certainly improves the overall interface. The Redmond giant is forcing the blue accent in Windows Store on Windows 10 Mobile and PC.
The Windows Store is no longer using the device's default accent, the app is now locked to blue accent. What do you think about the new look of Windows Store? Let us know your thoughts in the comments below.