Windows 10 Mobile is major improvements with CShell. The company is actually working on full Windows 10 OS for Mobiles with scaled UX. It will be done with new CSHELL, an 'adaptive shell' that scale Windows 10 to any form depending on the screen size of the device.
Last week, Microsoft accidentally released a build for Windows 10 Mobile to Windows Insiders in all Rings. The build had given us various traces of CShell 's presence on Windows 10. The other part of the Cshell is present in the form of an application appxbundle which also shows the details of the device on which it is stored making it a device specific component.
Cshell would be the successor to ShellExperienceHost, which is present in current Windows 10 operating system. The various components of this shell are the Action Center, the Ink Workspace, the Start menu, pop-ups calendar and clock, etc. This existing ShellExperienceHost is not present in any other Windows family from the Microsoft Ecosystem. CShell will be the major component of Microsoft aspiration of full Windows 10 OS with a UX scaled for Smartphones.
New Windows 10 Mobile Experience
Today, Windows Central's Zac Bowden has managed to get the build 16212 to run on HP Elite x3.
The start screen on Windows 10 Mobile is different than on PCs and Tablets. However, things will change as Microsoft has now adopted CShell that will help Microsoft  build one shell that scales across form factors.
Improved Start Screen on phones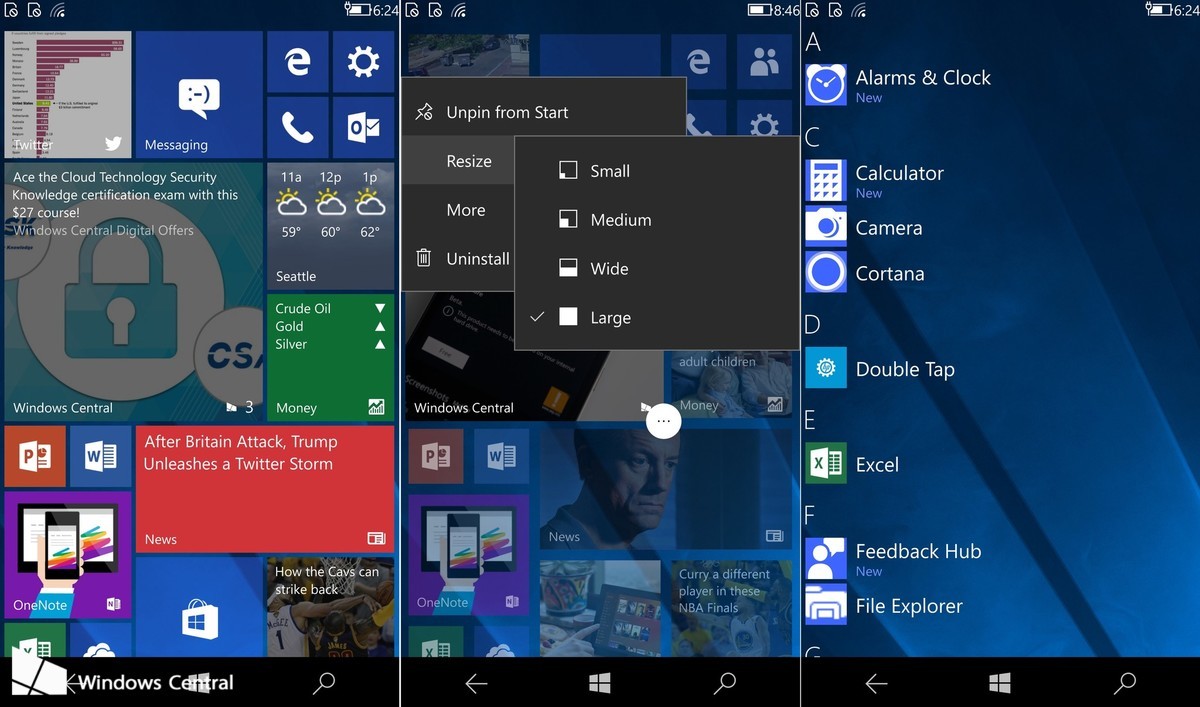 Microsoft will bring major changes to Windows 10 Mobile's start screen with CShell. Start Screen on Windows 10 Mobile will get large Live tile. Furthermore, the context menu will have more features like the ability to turn Live tiles on and off for specific apps.
Landscape Start Screen
The landscaped start screen has been enabled on Windows 10 Mobiel with CShell. Zac notes that the landscape version of Windows 10 on phones feels more universal.
Revamped Action Center on phones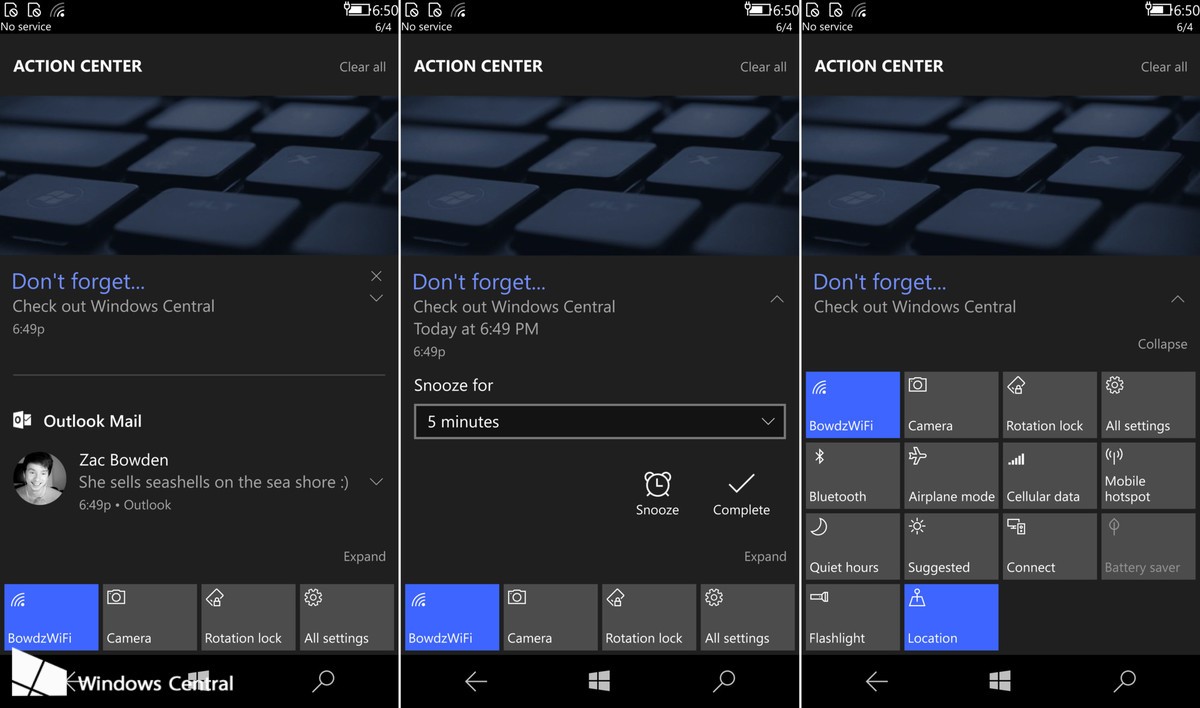 The Windows 10 PC's Action Center will now be available on Windows 10 Mobile. You will get the same experience on PCs, Phones and Tablets.
The Quick Actions button will be available at the bottom of the screen just like the PC version. Now the notification will appear at the top of the screen instead of bottom.
You can watch the leaked video here. Do let us know your thoughts in the comments below.