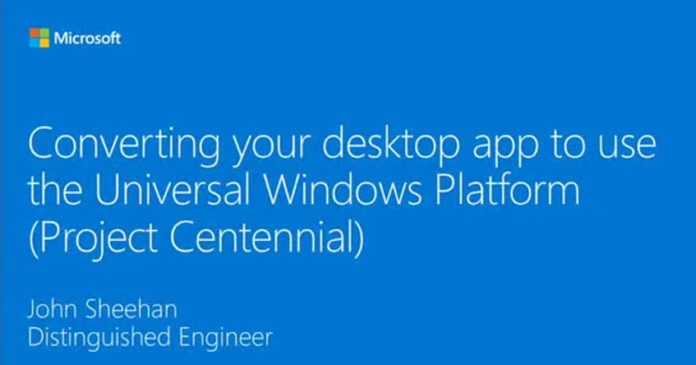 John Sheehan, Distinguished Engineer on the Windows team today discussed the status of the Desktop Bridge (previously known as Project Centennial). He informed that there are nearly 1,000 Desktop Bridge apps in the Store. He also stated that developer response was "overwhelming" for the Desktop Bridge.
The List of these kind of apps includes the popular ones like:
Evernote
Slack
Musixmatch
Adobe
Audible
Kodi
Spotify(announced)
Those who don't know what Project Centennial or Desktop Bridge?
It is a set of technologies that help you to convert your Windows desktop application (for example, Win32, Windows Forms, or WPF) or game to a UWP app or game. A converted app is packaged, serviced, and deployed in the form of a UWP app package (an .appx or an .appxbundle) that targets Windows 10 Desktop. Using the bridge, you can gradually migrate your code to the Universal Windows Platform to reach every Windows 10 device, including phones, Xbox One and HoloLens.
Advantages:
Streamlined deployment
Automatic updates and licensing
Increased reach and simplified monetization
Broadened use-cases across device